The Story of Autosub
Visit to the Pine Island Glacier - Pine Island Glacier, Antarctica
Under the NERC Under Ice thematic programme, Autosub 3 undertook six mission under the Pine Island Glacier, with 167 hours under the Glacier covering a whopping 510km in total. The cruise was aboard the RV Nathaniel B. Palmer, a twin-screw vessel with a cut-away counter, which meant that Autosub could easily be drawn under the hull. To combat this, launch and recovery operations used a support boat to keep the vehicle away from the stern.
On mission 431 when following the underside of the ice the vehicle rose into a crevasse and hit the ice side-wall, sustaining this damage to its nose, but thankfully it managed to make its way back to the ship.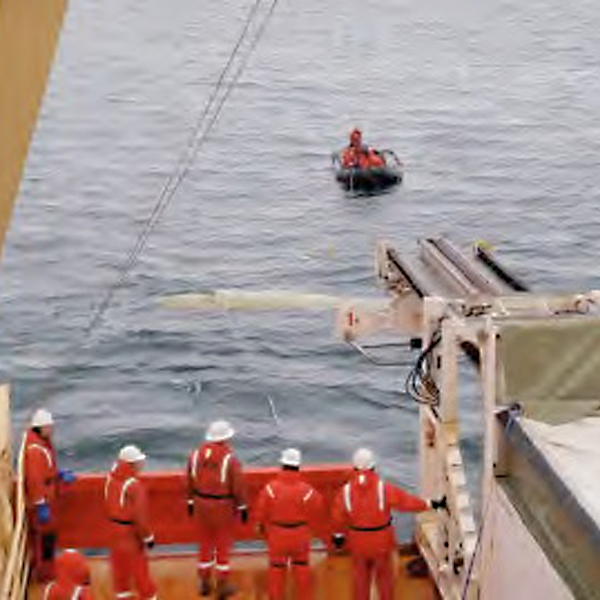 As Autosub could be drawn under the hull, launch and recovery used a support boat.
---