In March 2013, the government-backed Small Business Research Initiative (SBRI) launched a competition to develop reliable long-endurance unmanned surface vehicles.
The tendering process was coordinated by the NOC, on behalf of the Natural Environment Research Council (NERC), the Defence Science and Technology Laboratory and the Technology Strategy Board (TSB – now Innovate UK). Five three-month, first-phase contracts were awarded to MOST Ltd, Blue Bear Ltd, the University of Aberystwyth, Intrepid Minds Limited and ASV Ltd.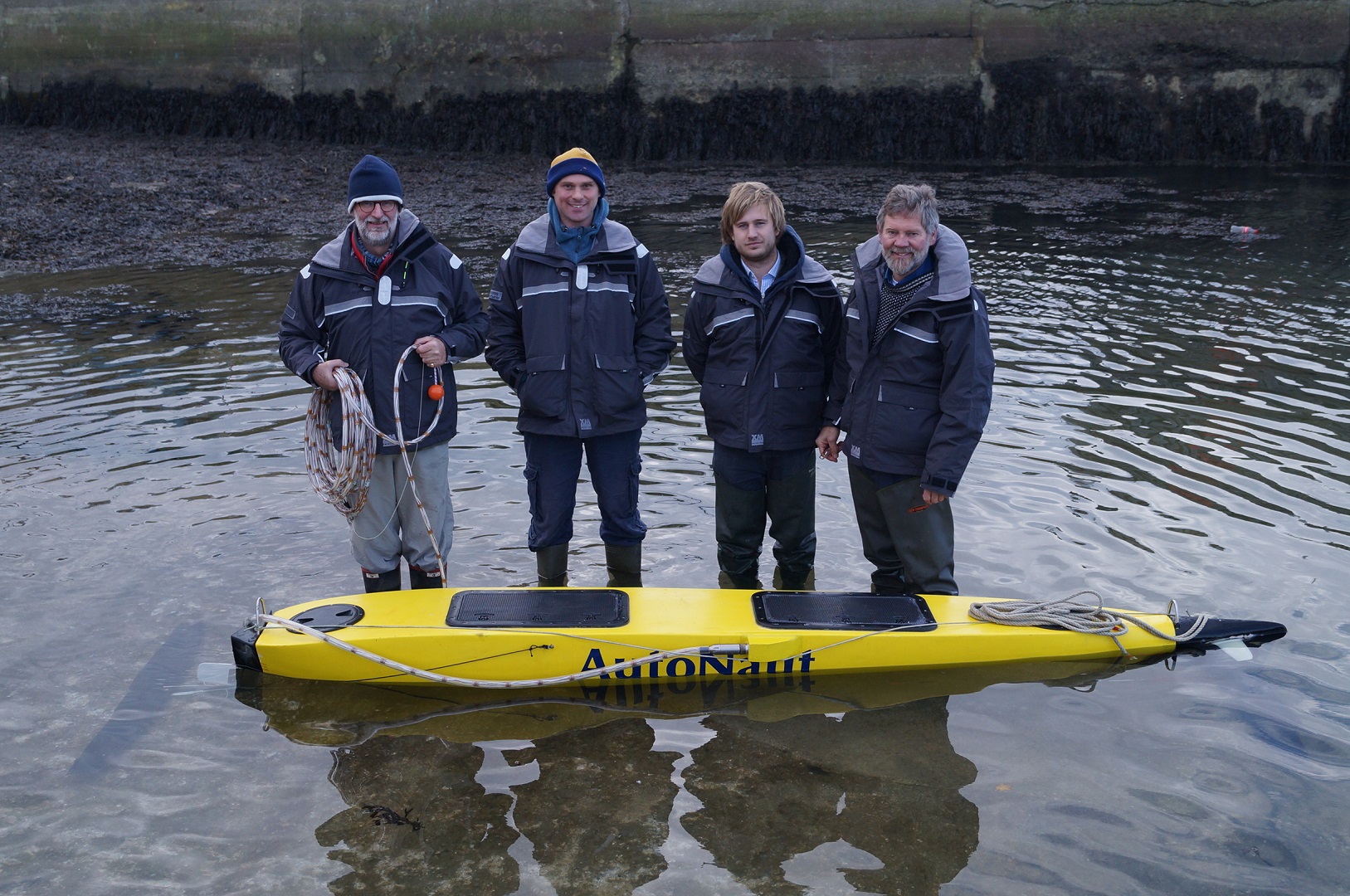 The programme moved into the second phase with ASV Ltd and MOST Ltd selected to manufacture working prototypes of their proposed vehicles. To demonstrate capability as part of the year-long programme, the vehicles were be extensively tested, both in Southampton Water and off Oban, home of the Scottish Association of Marine Science (SAMS) who make extensive use of autonomous vehicles in their research, and who were represented in the selection process for the contracts.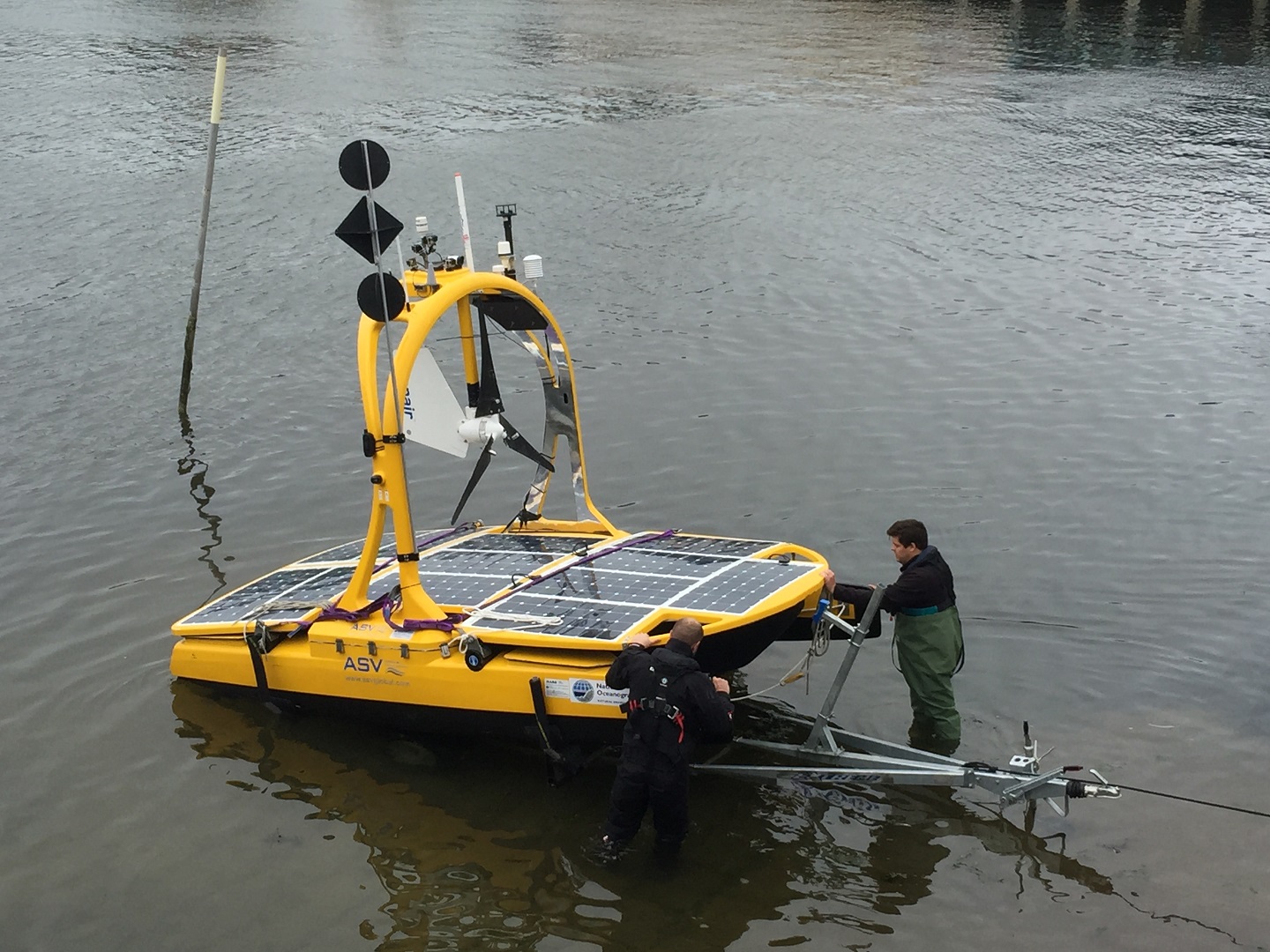 In June 2014 the two vehicles, MOST Ltd's AutoNaut and ASV's C-Enduro, were showcased to the marine community at the NOC in Southampton. The NOC announced at this time that it would be purchasing one of each vehicle for continued trials and development.
In October 2014 the two vehicles embarked on their first official science project 'Exploring Ocean Fronts'. The project saw both vehicles launched from the Isles of Scilly along with several surface and subsurface gliders in what was the largest single deployment of autonomous vehicles ever seen in UK waters. The BBC Science team were there at the start of the project, and have maintained an interest in these vehicles since.
Both vehicles continue to be part of the Exploring Ocean Fronts project undergoing further ocean trials and are part of the National Marine Equipment Pool. You can read about C-Enduro and AutoNaut, and their respective capabilities on our Autonomous Surface Vehicles page.
Links:
Project website: https://projects.noc.ac.uk/massmo
BBC footage: www.bbc.co.uk/news/science-environment-29464273