We can see our Oceans from Space
The National Oceanography Centre contributed to the American Geophysical Union's 2019 celebration of 100 years of Earth and Space science, working in partnership with Heuschele.com to produce an illustrated guide to promote engagement with Earth Observation (EO).
EO via satellite-based remote sensing is a powerful way to monitor and learn about the environment and human safety, and to inform the actions taken to protect both.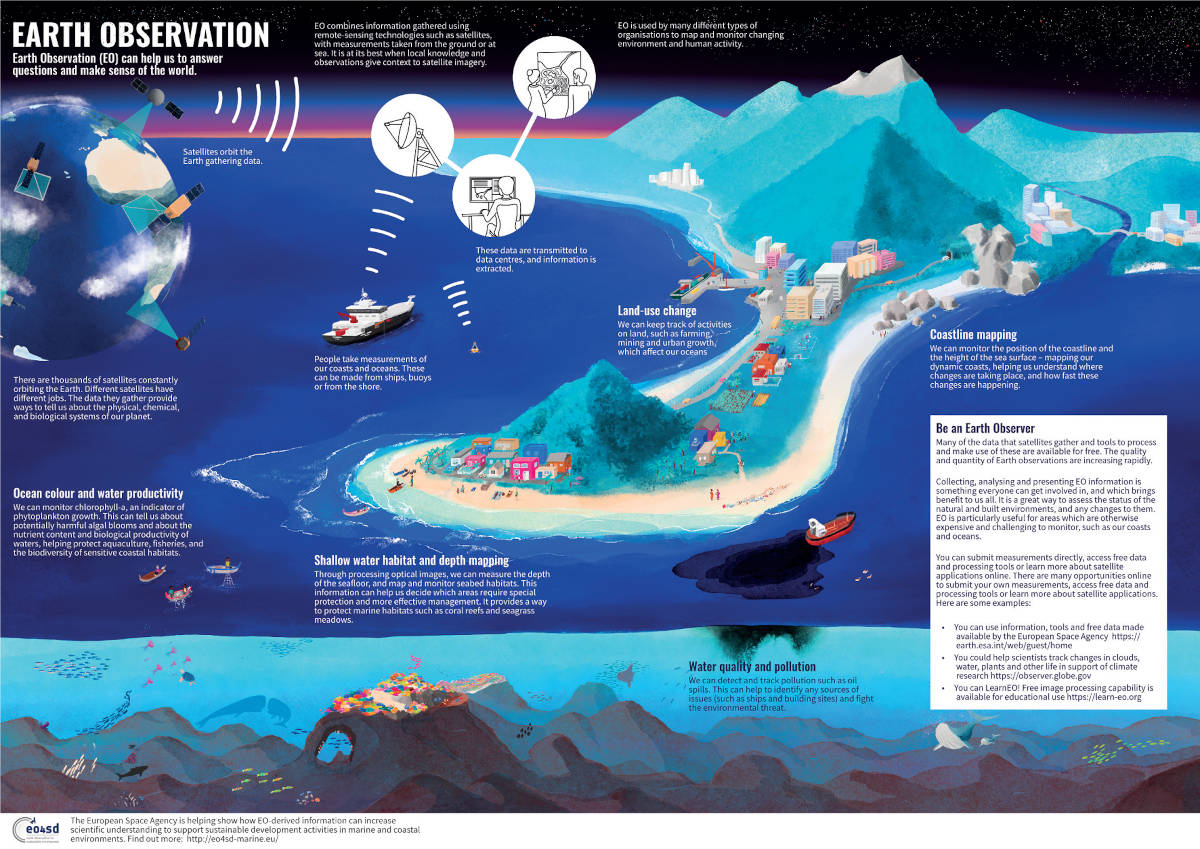 The illustrated guide shows examples of some ways in which EO can be used to help make sense of our coasts and oceans around the globe, and provides resources and links for anyone wanting to explore the techniques further. Each guide consists of two pages – an illustrated overview, and a satellite image of a chosen area of interest.
Make your own two-page PDF of the illustration and your own area of interest here. To do this you will need to register for an online service and make some choices about location and display preferences. Step by step instructions are given on the linked page, and the process (and resulting pdf) can be carried out in either English, French or German.
The guides were produced to complement activities of an existing, NOC-led, European Space Agency project EO4SD which is demonstrating an array of satellite services that help address marine and coastal issues for communities across the globe, and enabling more people to participate in using EO information systems.
The guides are being shared with people in several regions where EO4SD activities are taking place. The target audience was originally schoolchildren and young adults, as the guides were designed principally shared via schools and colleges, but they are suitable for all ages.
Make your own two-page PDF of the illustration and your own area of interest here.
Example posters