We live on a blue planet; just 30% of it is covered by land, the rest is covered by our ocean. So much of this expanse is yet to be discovered, and its critical role is often overlooked. That's why NOC does everything we can to deepen our world's understanding of the ocean and coastlines.
Creating a better future for our ocean and our planet relies on all of us. We collaborate with many organisations and individuals to deliver our mission, and we are delighted to announce NOC's first dedicated Ambassadors. This special group will help inspire and enable more people to act, utilising their passion and expertise to support our work.
Meet the Ambassadors
Photo credit: Charlie Clift
Dee Caffari MBE
Dee is the only woman to have sailed solo, non-stop around the world in both directions. She has done so a total of six times, and become one of the most successful and recognised British offshore sailors. Awarded an MBE in recognition of her solo circumnavigation against the prevailing winds and currents, Dee set a world record by becoming the first woman to complete this 'wrong' way round voyage in 2006.
Dee went on to compete in the 2008/9 Vendée Globe – a race around the world, non-stop and alone, crossing the finish line in sixth place out of 30 competitors. Having seen the impact on our Ocean's Health first hand, Dee is now a prominent ocean advocate.
Why I support NOC's work
Over the last two decades during six circumnavigations, I have seen the detrimental impact we are having on our ocean's health. Time is running out for us to reverse the damage, protect our seas and ultimately ourselves. NOC provides vital services that support science, technology development and innovation.

Having been involved with scientific data gathering in the topic of microplastics with my team Turn the Tide on Plastic in The Ocean Race, I know that scientific evidence and data is essential for the development of policies and ocean governance. NOC play a key role in the long-term sustainability of our oceans and the survival of our planet.

I am very proud to be supporting this organisation and look forward to working together as we meet the challenges that lie ahead.
---
Photo credit: Alex Brenner
Dr Helen Czerski
Dr Helen Czerski is a physicist and oceanographer with a passion for science, sport, books, creativity, hot chocolate and investigating the interesting things in life. She is an Associate Professor in the Department of Mechanical Engineering at University College London and her research focus is the physics of breaking waves and bubbles at the ocean surface. She is also a writer and broadcaster, and was awarded the Institute of Physics Gold Medal in 2018 for her work on physics communication. Her 2020 Royal Institution Christmas Lecture was on the topic of the ocean.
Why I support NOC's work
We often talk about living on a blue planet, but we rarely really look at that blue, and almost never acknowledge that it's the most critical part of our planetary life support system. The ocean does things – it moves in beautiful and intricate ways, it transports heat, nutrients and life around the planet, and it makes Earth habitable.

I'm delighted to support NOC in its critical work to create, synthesise and share knowledge about Earth's ocean. Understanding our ocean is both incredibly satisfying and enriching, and also necessary for good stewardship of our planet. We should be proud of being citizens of an ocean world.
---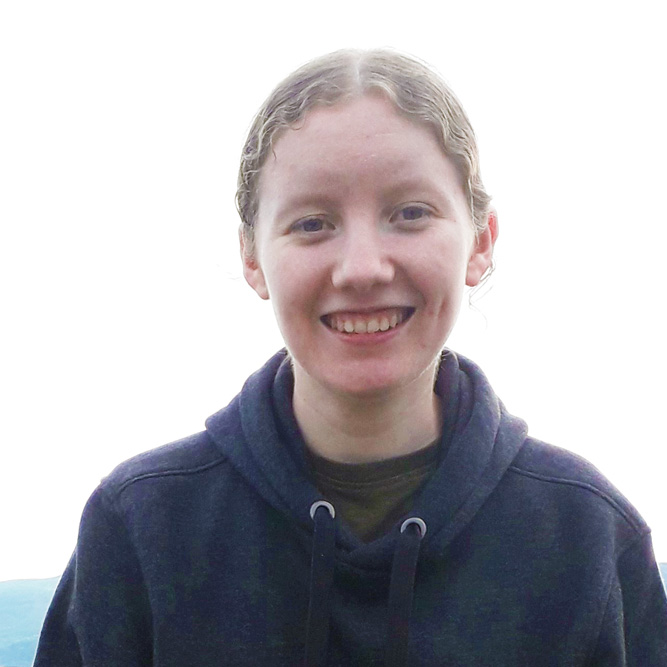 Mhairi McCann
Mhairi McCann is the Founder and CEO of Youth STEM 2030, where she's on a mission to empower youth globally to use STEM to tackle the world's biggest challenges. Based in Inverclyde, Scotland, Mhairi has a strong belief in the power of youth to create waves of change. Mhairi is a National Geographic Young Explorer, and winner of the 2022 Young Scot Environment Award. In June 2022, she was one of 20 youth globally tackling climate change selected for the inaugural 776 Foundation Climate Fellowship.
Why I support NOC's work
I support NOC's work because of our shared focus on using STEM research and innovation to restore and protect our ocean. I believe research and innovation are critical components to tackling the climate, ocean and biodiversity crises, and securing a liveable future (and present, for many) for my generation. As one of NOC's new Ambassadors, I hope to inspire and empower young people to use STEM research and innovation to make waves of change for our ocean.
---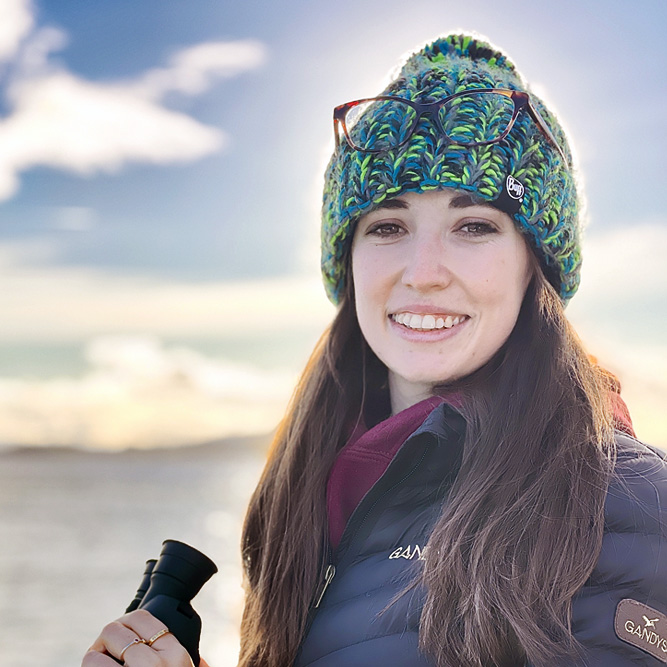 Megan McCubbin
Megan is a zoologist and science communicator who works as a wildlife TV presenter, adventurer, photographer and author. Whilst training to be a scientist, she became passionate about raising awareness for our changing climate and the biodiversity that lives within it. She began presenting in 2017 and is now one of the faces of BBC Two's BAFTA award winning Springwatch, Autumnwatch and Winterwatch as well as BBC One's Animal Park.
Megan found her love for the ocean whilst studying sharks and has been involved in multiple campaigns to highlight the most pressing issues facing these animals and their marine home. Having seen the damage first hand, she wants to empower people to use their voice for the health of the environment.
Why I support NOC's work
Understanding our planets climate and wildlife can be a daunting subject, especially in relation to the ocean which is so vast and epic! It's an awe-inspiring, complex environment that is packed full of wonder, but it's facing unprecedented threat due to the actions of mankind. NOC's work is vital; understanding how our marine landscape functions and how its changing has the potential to unlock new solutions to solve the greatest threat to humanity. The ocean holds the answers, if we dare to look.
---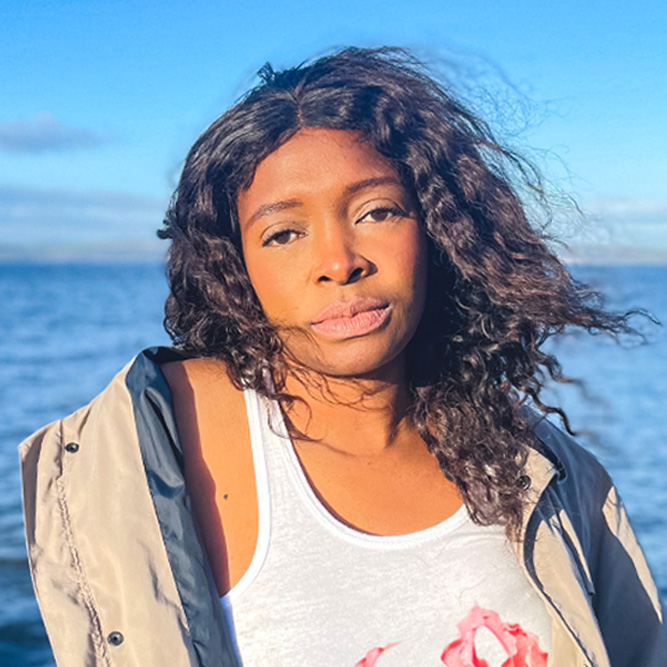 Benhilda Mlambo
Benhilda Mlambo, a sustainable fashion designer and chemical engineer with a wealth of experience in sustainability compliance, is the founder of two innovative ventures: Mlambo (meaning river in Xhosa), a sustainable fashion brand, and WaterSangoma, a climate tech start-up that utilizes a multi-systems approach to help communities build resilience and adaptability in the face of water-related challenges posed by climate change. By integrating satellite, socioeconomic, and indigenous data, WaterSangoma aims to empower communities in Africa to navigate the complex and pressing issues of water scarcity and management.
Mlambo, on the other hand, takes a unique approach to sustainable fashion by leveraging the powerful imagery of African penguins, rivers, and oceans to raise awareness about the urgent need to protect and preserve these vital ecosystems. As a graduate of the University of Bath's Centre for Sustainability and a current doctoral candidate in Conflict Management and Sustainability, Benhilda brings a wealth of knowledge and experience to her work, which is particularly focused on the critical issues facing Africa as the climate crisis intensifies.
Why I support NOC's work
As a fashion designer, the work of NOC on microplastics is an essential component of the fashion industry's urgent need for education and awareness. As a scientist, I hold the utmost respect for the dedication, scope, precision, and profundity with which NOC approaches the task of illuminating the impacts of human activity on our oceans. The information they provide is critical in facilitating informed and responsible decision-making.
---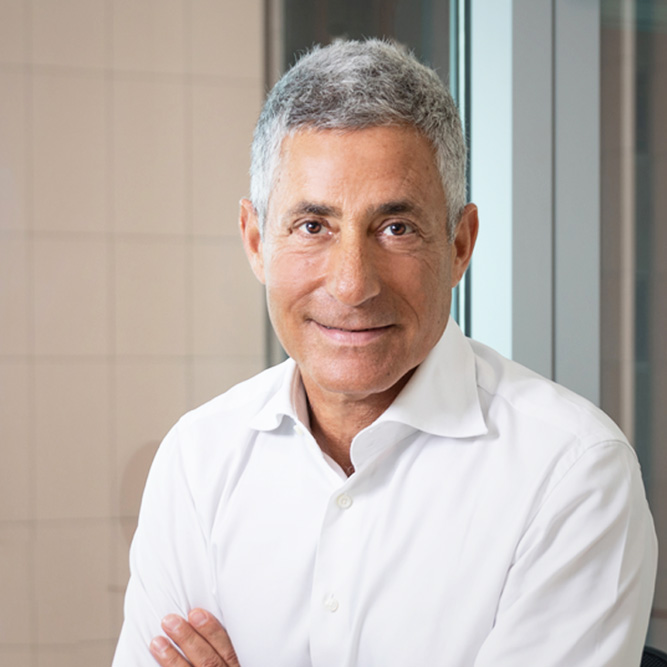 Assaad Razzouk
Assaad W. Razzouk, author of "Saving the Climate Without the Bullshit" published by Atlantic Books and host of The Angry Clean Energy Guy podcast, is a Lebanese-British clean energy entrepreneur, author, podcaster and commentator based in Singapore. He co-founded and runs Gurīn Energy, a clean energy company headquartered in Singapore, financing, building and operating renewable energy projects in Asia; as well as a not-for-profit Singapore start-up, digitising and democratising renewable energy.
Assaad is a Trustee of ClientEarth (the environmental charity using the power of the law to protect people and planet), as well as a Board member of EB Impact (the Singaporean non-profit organisation focused on delivering training and programmes to Asia Pacific's underserved communities to generate positive sustainable development), and a member of the International Council of the National University of Singapore Yong Loo Lin School of Medicine.
Why I support NOC's work
The high seas cover 43% of our planet and make up 61% of our oceans. A huge variety of creatures migrate daily from the seabed, sometimes hundreds of metres deep, to feed near the surface, then plunge back down to poop, contributing to a phenomenon known as the biological carbon pump, which captures vast quantities of carbon from the atmosphere to store in the depths. If we lost this biological carbon pump, or continued to weaken it, we would release enough greenhouse gases into the atmosphere to increase its CO2 concentration by 50%, accelerating climate change.

This is but one example of the importance of our oceans. Yet, we know so little about them and must significantly increase our knowledge about oceans, while figuring out how to manage them in a sustainable way. There isn't an organization doing more important work in this field than the UK's National Oceanography Centre.
---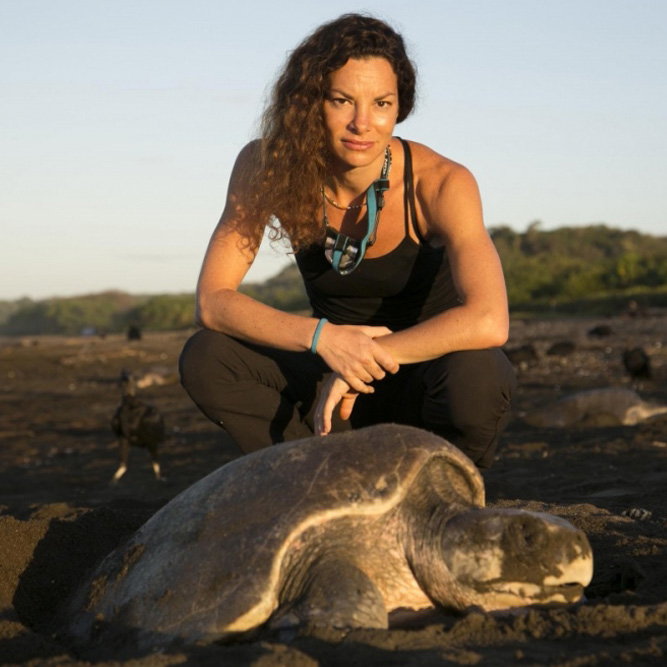 Gaia Vince
Gaia Vince is a science writer and broadcaster exploring the interplay between human systems and the planetary environment. She has visited the five oceans and scuba dived in three or four, and is an Honorary Senior Research Fellow at the Anthropocene Institute at UCL.
Her first book, Adventures In The Anthropocene won the Royal Society Science Book of the Year Prize. Her latest book, Nomad Century: How To Survive The Climate Upheaval, explores global migration and planetary restoration in a radical call to arms.
Why I support NOC's work
I'm delighted and honoured to support NOC's work to increase our understanding of the oceans through scientific exploration and technology at a time when they are in such crisis. We all depend on our blue planet's oceans, yet climate change, pollution, over-exploitation, acidification and other human activities are eroding their healthy function, threatening us all.