Women in the NOC
View our playlist of Inspiring Futures career videos on our YouTube channel.
Downloadable career profiles can be found in our Educational Resources.
---
Natalie is Associate Director of Corporate Business Support, which provides a comprehensive, professional, seamless support infrastructure to facilitate the core business of the NOC.
Career path
Natalie received a BSc in Ocean and Earth Science from the University of Liverpool and an MSc in Oceanography from the University of Southampton. After graduating Natalie progressed through several roles with the Natural Environment Research Council learning how technical project support skills are essential to all successful funding applications and science expeditions. In 2013 she became the Head of Science and Project Support at the NOC and advanced to Associate Director in 2018 demonstrating her passion and commitment to the diverse teams of professionals enabling world-leading science and engineering.
Support for equality and diversity
Natalie says "I've received great support from mentors as well as development and learning opportunities during my time at the NOC. I aim to keep passing this forward and support other early career professionals to retain the great talent we have across the NOC. I'm committed to supporting a positive, equal and fair culture of practice and behaviour, allowing everyone to thrive and follow their desired career paths."
---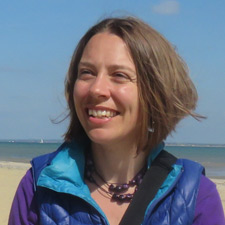 Jenny is a physical oceanographer, her research focuses on understanding coastal erosion and flood hazard to better inform coastal management decisions.
Career path
Growing up on the Isle of Wight Jenny had one goal in life – to live near and work with the sea. She studied Physical Oceanography with Maths at Bangor University and continued to do a PhD modelling sediment transport. She continued as a shelf seas modeller starting work in 2007 at the Proudman Oceanographic Institute, which in 2010 became the National Oceanography Centre. Jenny has worked on many different projects modelling shelf sea and estuarine processes as well as coastal impacts, such as beach response, shoreline evolution and flood inundation. In 2018 new opportunities allowed Jenny to take part in fieldwork and learn new skills in observational oceanography. So far Jenny's career has enabled her to live her dream – living by and studying the sea.
Support for equality and diversity
Jenny says "The diversity of working in research means every project is different and I'm always learning new skills and working with new people." She often takes part in school outreach and public engagement activities promoting STEM activities to the next generation. Jenny has mentored and number of students and staff and says "it's great to see others achieve new goals. These might be their first publication or first international conference presentation."
---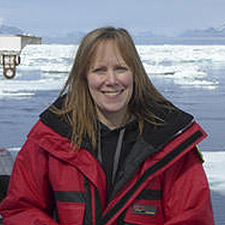 Penny is a physical oceanographer whose research centres on physical processes in the high latitude North Atlantic Ocean. She is also our first Associate Director of National Capability Science.
Career path
At 22 years old, after graduating with a Geology degree, Penny got a job with the Institute of Oceanographic Sciences, a predecessor of today's National Oceanography Centre. Here she worked as a junior science administrator for WOCE: an international project aiming to measure the entire world ocean circulation over the course of five years. In 1993 Penny joined her first science cruise and only a few years later decided to begin a PhD on the topic of interannual variability of physical properties and circulation in the subpolar North Atlantic. In 2002 Penny earned her PhD having worked on it part time for six years and it remains her research focus and passion.
Support for equality and diversity
In an article for 'Women in Oceanography' Penny outlined the positive changes which have been happening for women on board ship "On my first cruise, there were just two women in the 25-strong science team, and none in the ship's personnel. Cruises are very different now: on my 2014 cruise, half the scientists were women, and on a cruise in 2011, five of the six-member physics team were women."
Penny is a great supporter of encouraging more women into STEM subjects and is a fantastic role model for those thinking of a career in Oceanography. Penny says "The NOC have supported me throughout my career and when I had my children allowed me to work the flexible hours I needed. I did work part-time for 11 years but have recently returned to science cruises now my children are older. I have a great sense of job satisfaction and look forward to coming in every day."
---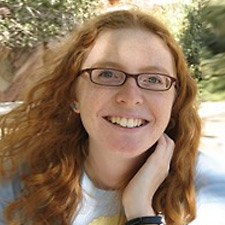 Stephanie Henson is a senior research scientist in the Ocean Biogeochemistry and Ecosystems division of the National Oceanography Centre, leading an active research group in global biogeochemical oceanography.
Career path
After gaining an undergraduate degree in physics Stephanie took a master's in oceanography, inspired by the applied aspects of the work and seeing the University of Southampton's research vessel! The next step on Stephanie's career path was a PhD, followed by postdocs in the US. The award of a NERC Fellowship brought her back to NOC, and she has since remained at the NOC in a full time position.
Support for equality and diversity
In an article for 'Women in Oceanography' Stephanie says "Having started out as a physicist, where I was only one of eight women in a class of more than one hundred, I was amazed to find during my PhD studies that there were so many female oceanography students." However, Stephanie recognises that within the scientific community there is still a way to go in increasing diversity at the top of many departments, committees and activities and is proud to be a role model as a senior research scientist at the NOC.
---
Margaret is a Principal Investigator at the NOC and her work is on understanding the physics of how the atmosphere and ocean exchange momentum, heat CO2, and other constituents.
Career
After her first degree in physics at London's Imperial College Margaret began work on a short-term contract at the Institute of Oceanographic Sciences (which later became the National Oceanography Centre). Margaret still loves the science and the work she started 25 years ago and has been on more research expeditions than she can count.
Support for diversity and equality
In an article for 'Women in Oceanography' Margaret gives many examples of how things are changing for the better, one great story involves a physics team she put together for a 2011 Antarctic cruise which consisted of six women and one man. She says "Some of the women had not been to sea for some years while their children were very young: their excitement and enthusiasm at returning to the sea made that cruise particularly enjoyable and hugely successful."
---
Carolyn is Organisational Development and Learning Manager at the NOC, where she manages a small team of learning professionals and chairs the Investors in People working group.
Career path
Having graduated with a degree in modern languages and marketing, Carolyn started her career in marketing and communications. After a period of illness, she began volunteering with Oxfam, initially on the recruitment side, eventually ending up as an HR Manager heading up the global volunteering programme and part of Oxfam's senior management team. Carolyn learnt a huge amount about how to be a great manager from managing a large team of volunteers. She was invited to join the global leadership development faculty which stretched her and gave her a taste for learning and development. After 15 years with Oxfam, Carolyn moved to the University of Southampton as Learning and Organisational Development Manager, before moving to a similar role at the NOC. She holds post-graduate qualifications in facilitation and coaching, is an accredited practitioner in a range of psychometric tools (including Insights Discovery and Myers Briggs Type Indicator) and is a registered qualified test user with the British Psychological Society. She is a Chartered Fellow of the Chartered Institute of Personnel and Development.
Support for equality and diversity
Carolyn says, 'My years of working with people from all backgrounds in Oxfam helped me to appreciate that there are many and varied ways to get to the same outcome, and my approach isn't necessarily the best. I have benefited from being able to try different projects and roles, from two year-long secondments from HR into the business operation, and have developed new skills and behaviours along the way which I have been able to apply to my day job. I love my job here at the NOC – no two days are the same, I get to work with all sorts of amazing people who are committed to being the best they can'.
---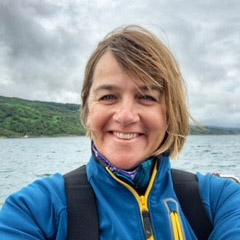 Katy leads the G7 Future of the Seas and Oceans Initiative Coordination Centre, co-hosted by the NOC and Mercator Ocean International in France, and supported by UK Government and the European Commission. She coordinates UK contributions to the G7 actions by engaging across the UK marine science community, funders and Government representatives.
Career path
Katy did her undergraduate degree at the University of Southampton – arriving when NOC (then SOC) first opened in 1995! She then studied for a research Masters in Canada and a PhD in Australia. Katy realised quickly that her future wouldn't be as a classic academic researcher. She loved connecting up the big picture and the people side of science and collaboration, so she moved into marine science coordination. Katy worked for the International CLIVAR (Climate Variability and Predictability) Project office and was also involved in establishing Australia's Integrated Marine Observing System – overseeing the science planning and partnerships with the user community. More recently, Katy has moved into developing marine science links to policy and science diplomacy. "I spent seven years working for the Global Ocean Observing System and the Global Climate System based at the World Meteorological Organisation. I now work on behalf of UK Government to coordinate the G7 Future of the Seas and Oceans Initiative, which aims to agree priorities for coordinated investment in the sustained observing system and raise political awareness and traction on their importance to policy."
Support for equality and diversity
'I have regularly sat in meetings where I have been the only female or in the significant minority. I have never been hesitant about speaking up which has often made me a target. I have certainly learnt how to manage poor behaviour in meetings over the years, and ensure I know my own boundaries. I feel a responsibility to make things easier for those coming behind me and particularly value the NOC's commitment to 'active bystander training' to train people on how to call out bad behaviour.'
Katy has had the good fortune of having some great mentors over the years and continue to draw on the advice of trusted colleagues around the world. She enjoys mentoring colleagues who decide to move into a more science coordination and management role. In addition to mentoring colleagues working in a US programme, Katy mentors policy placement students working with UK Government.
---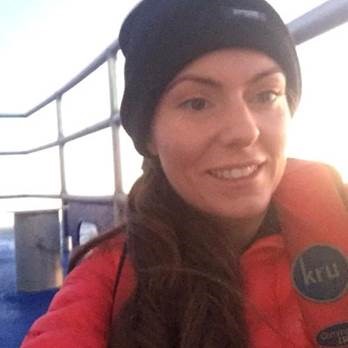 Charlotte is a research scientist in the Marine Physics and Climate Group. A specialist working with small autonomous robots called gliders that help to measure the ocean in an environmentally friendly manner. Charlotte has a strong multi-disciplinary background and a keen interest in understanding biophysical interactions, using glider data to explore primary production, nutrient distribution and oxygen depletion in the ocean.
---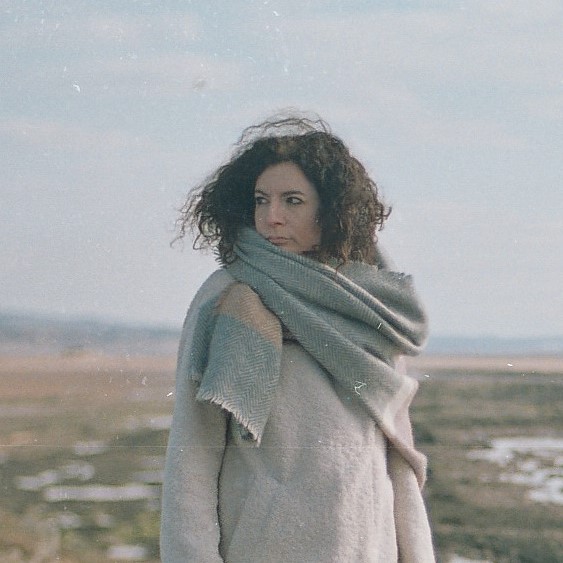 Michela is physical oceanographer and ocean modeller, part of the pioneering Marine Systems Modelling (MSM) group. Michela uses super computers to understand the changes that can take place in the ocean over the next few decades. As part of her work, Michela looks at various "what if" scenarios. This can mean for example, studying the effect on the ocean from installing offshore renewable energy devices. Michela also studies the effect of climate change in coastal areas helping to develop our understanding of if natural habitats could protect our coastlines.
---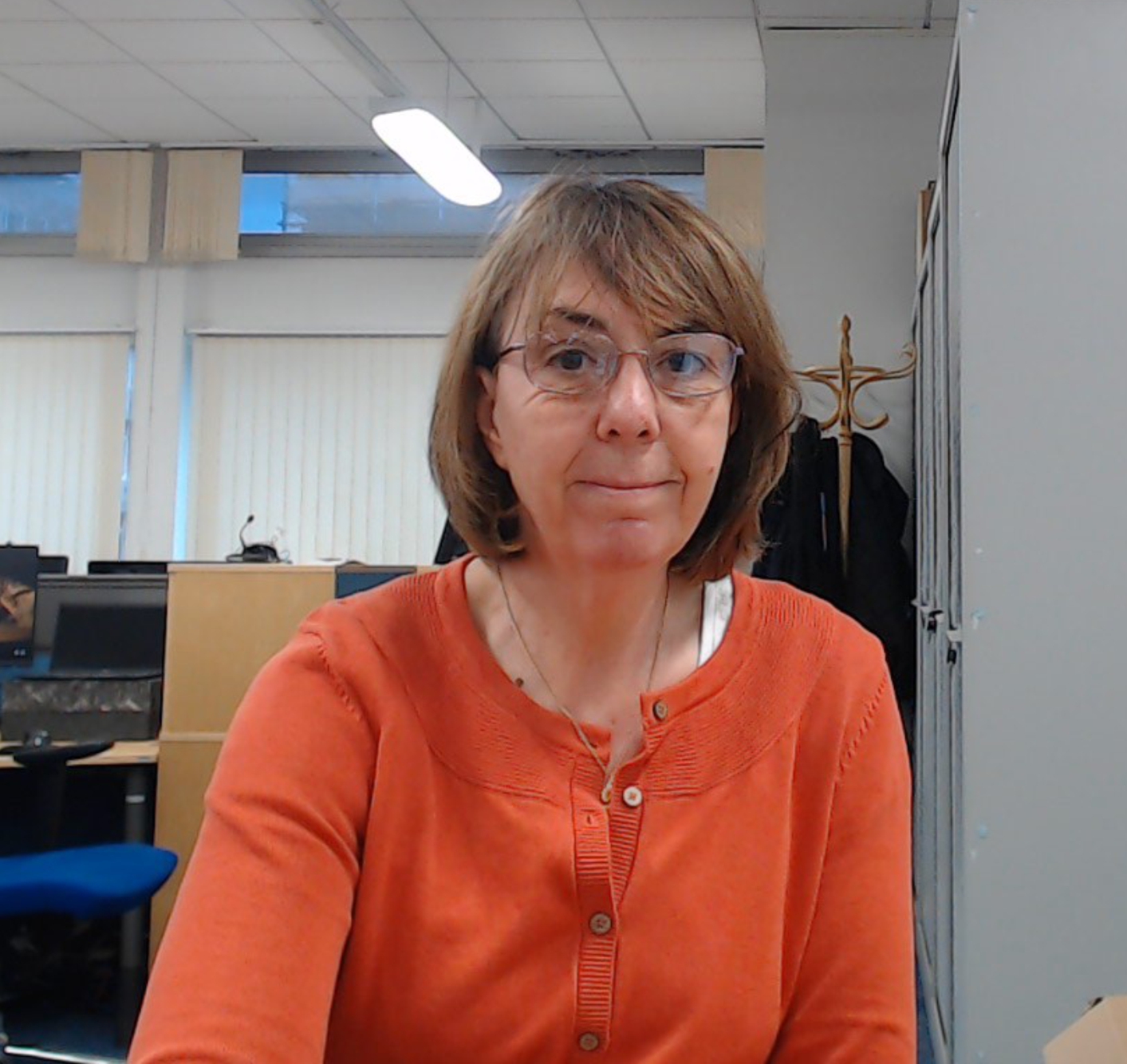 Pauline works as the Digital Atlas Manager for the General Bathymetric Chart of the Ocean (GEBCO) which is the definitive map of the seafloor of the global ocean. For over thirty years her work has involved bringing together digital seabed data from across the world and combining it to update and continually improve the world ocean seabed map. The aim of the GEBCO project in which Pauline is a critical figure is to map the entire world ocean in detail by 2030. She was recently awarded an MBE for service to bathymetry (sea bed mapping) in the 2023 New Year's Honours List.
---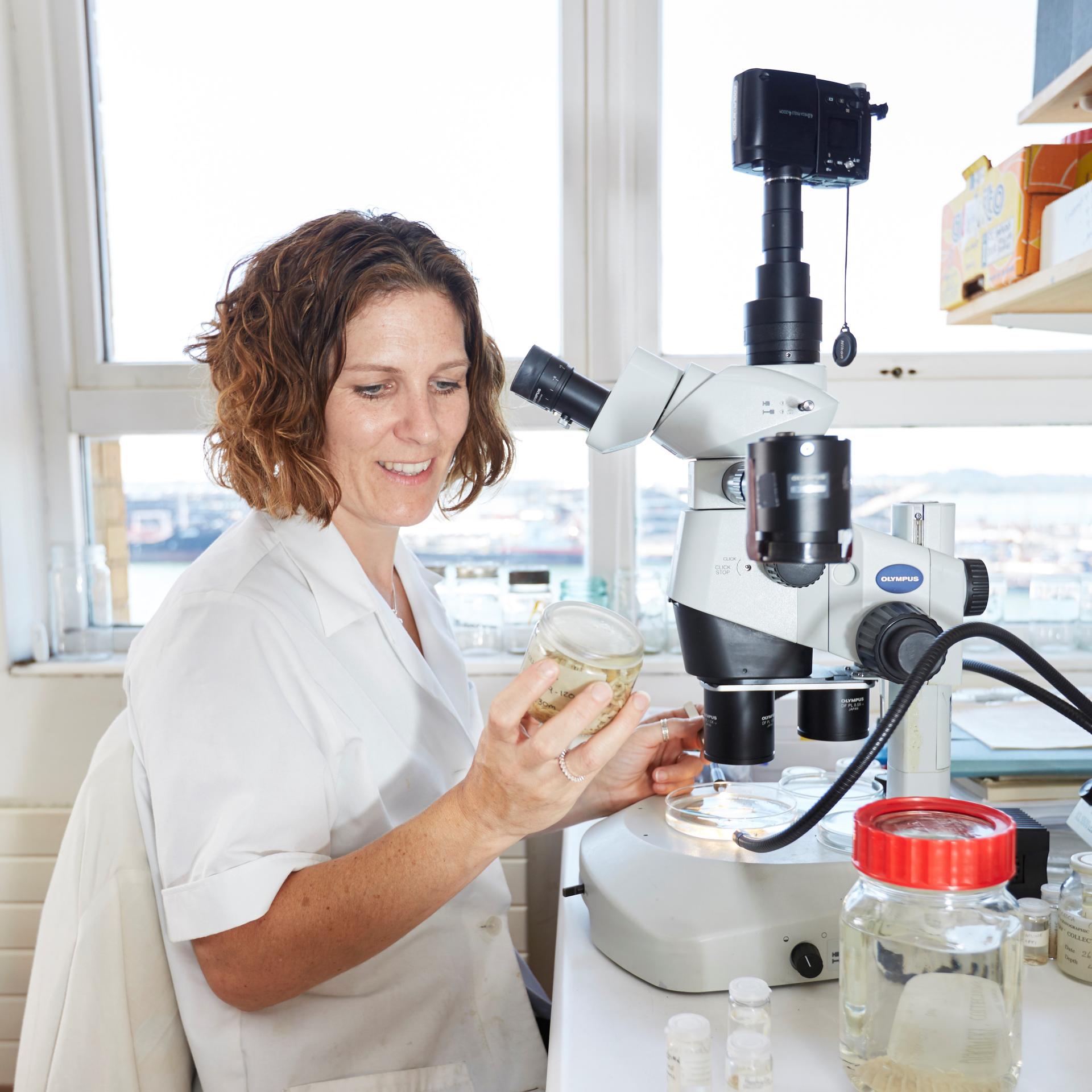 Tammy is a Research Scientist at the National Oceanography Centre. An expert in deep-sea taxonomy, ecology and biodiversity, Tammy is well known for her taxonomic work, which has resulted in the descriptions of numerous new species of deep-sea amphipods, as well as her contributions to the understanding of the diversity and ecology of deep-sea ecosystems. Dr Horton is an expert in the use and care of marine invertebrate specimen collections is now the curator and manager of the Discovery Collections, a unique collection of more than 70,000 deep-sea samples and specimens held at the NOC.
---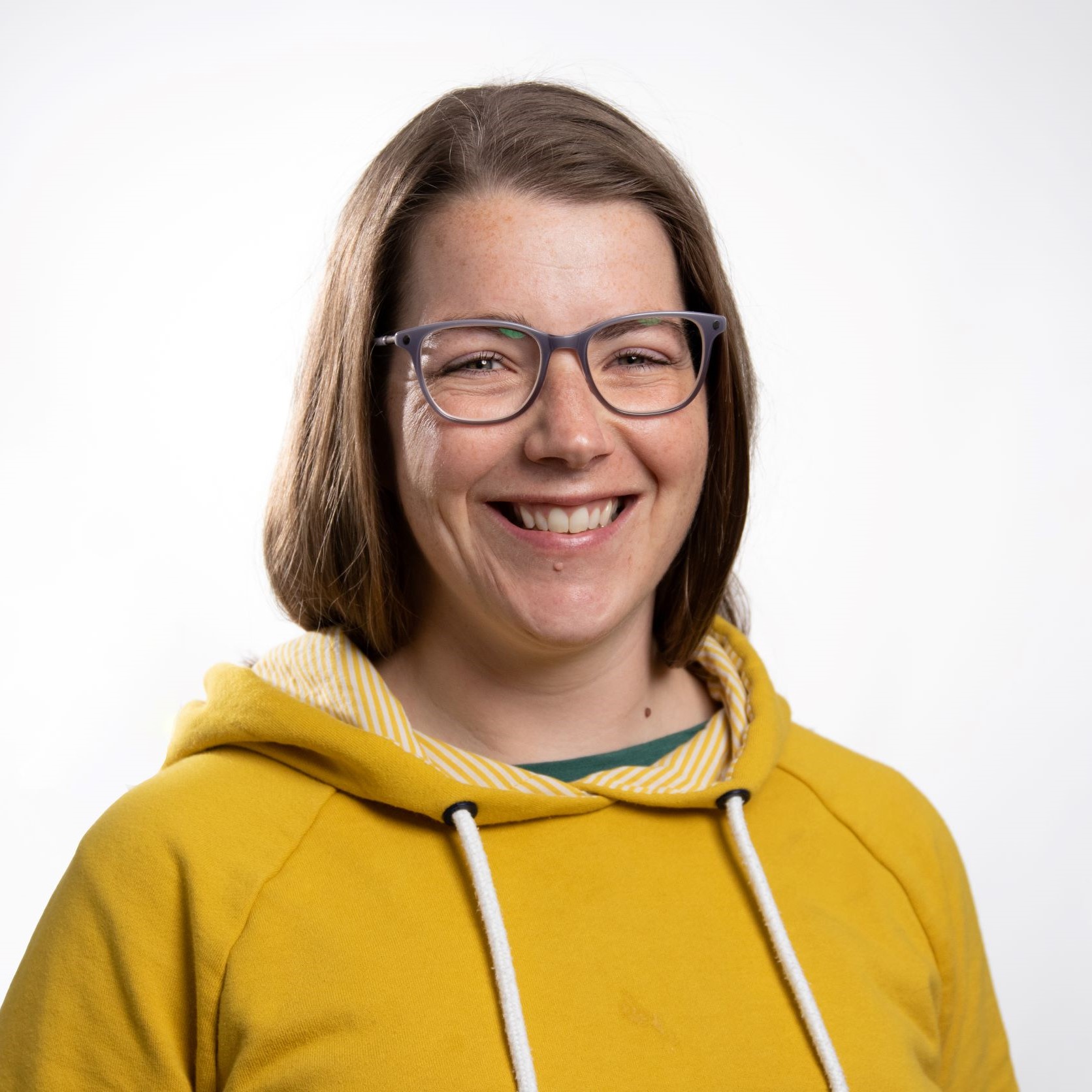 As Head of Marine Facilities Programmes at the National Oceanography Centre, Ella is responsible for the delivery of scientific research expeditions on the global class research ships RRS James Cook and RRS Discovery and oversees the National Marine Equipment Pool. Her experience is built on a foundation of scientific research with a PhD in ice-ocean interactions, with field campaigns in the Arctic and Antarctic, followed by project managing the development of data acquisition systems.
Work with us
General recruitment enquiries