The Story of Autosub
Shore Command - Gran Canaria
From 20th January - 15th March 2013, the NOC carried out a series of ALR trials with a base at the Spanish oceanographic research facility (PLOCAN). The trials were a success, with much learnt about the characteristics of the vehicle.
Perhaps the greatest achievements were the demonstration that such trials could be accomplished from a shore base, with the ALR deployed from a trailer on a ramp, from where a small rib towed it a short distance offshore. A signal was sent to the AUV via a WiFi link, and the AUV started its journey East.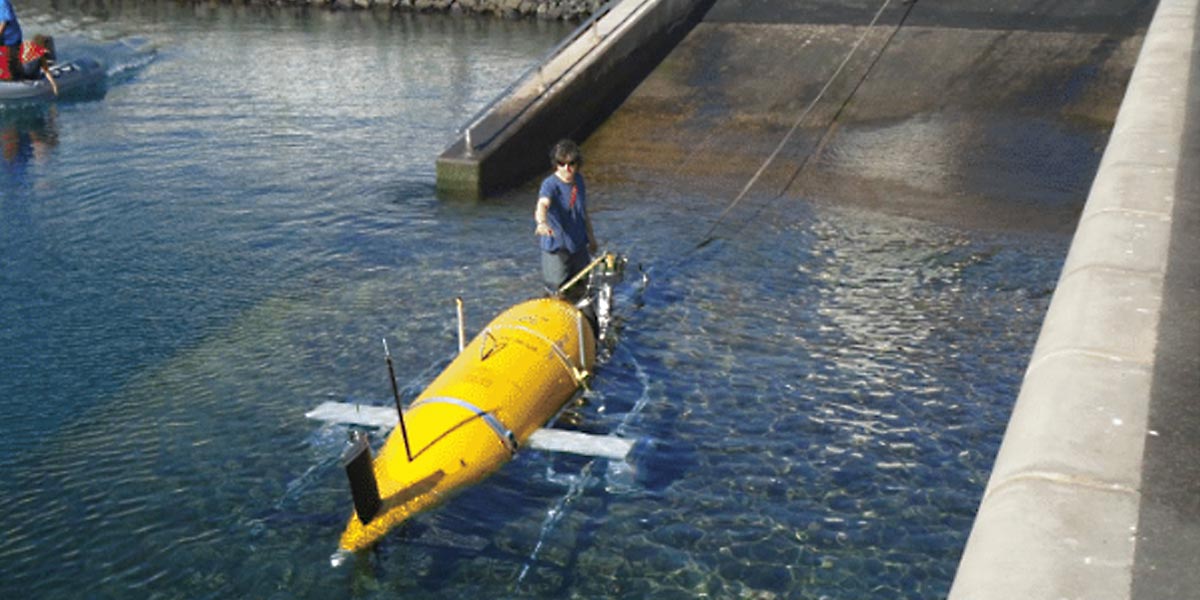 Dr. Miles Pebody helping to launch ALR from shore.
---