The Story of Autosub
Surveying Success - Norway
Aboard the RRS James Cook, Autosub6000 took part in a long surveying mission. The vessel was fitted with a brand new AUV Launch and Recovery System (LARS) on its afterdeck as an upgrade to the existing LARS.
708 km of track lines were surveyed over a period of 141 hours, producing co-registered bathymetric, side-scan, sub-bottom profiler, photographic, turbidity, current, salinity and temperature data.
Areas of the vehicle marked with red tape show where there was top panel damage from a ship collision on a previous recovery.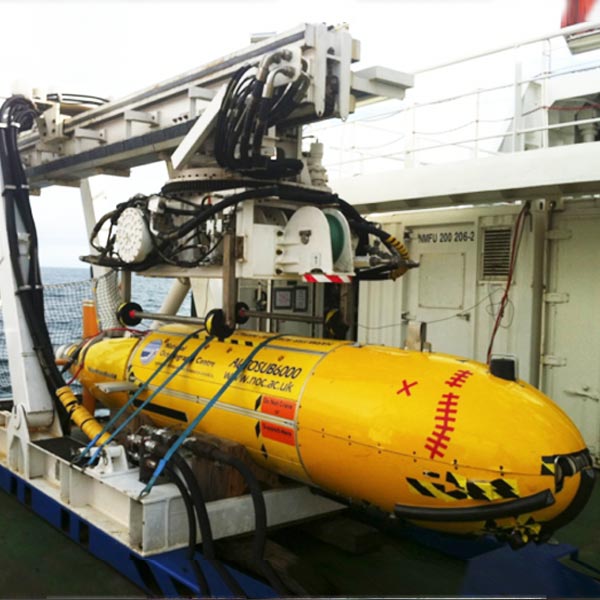 Autosub6000 on deck in the new Launch And Recovery System (LARS).
---