The enormously exciting Ocean and Earth Day takes place at the National Oceanography Centre in Southampton this year on 23 March from 10.30 to 16.00 (last entry 15.30), as part of National Science and Engineering Week.
In 2012 over 3,000 people came to learn about the wonders of the oceans and how we work in such difficult areas.
The oceans continue to surprise and amaze us, as we visit the mysterious world miles below the surface searching the 90% of ocean still unexplored and encounter the hundreds of new species discovered every year. Our geologist and geophysicists are unearthing the secrets of the Earth and the seabed.
Visitors can see examples of the technology needed to explore at the edge of mans' ability and access the depths and hostile environments and to learn more about the role oceans play in the Earth's climate, the impact of mankind on their delicate ecosystems, and the challenges of exploring this often inhospitable environment and its geology through world leading research and engineering.
You can see the aquarium with its example of local marine life, operate an underwater vehicle, take a close look at fossils and sealife, listen to short informative talks and take part in a range of exciting hands-on activities. There is even a chance to visit a working research vessel – RV Callista.
The centre's cafeteria, with superb views across the working port, is open throughout the event for refreshments.
Visitors who walk, cycle of use public transport are entered into a free prize draw. The National Oceanography Centre is reached via Dock Gate 4 (between Town Quay and Ocean Village).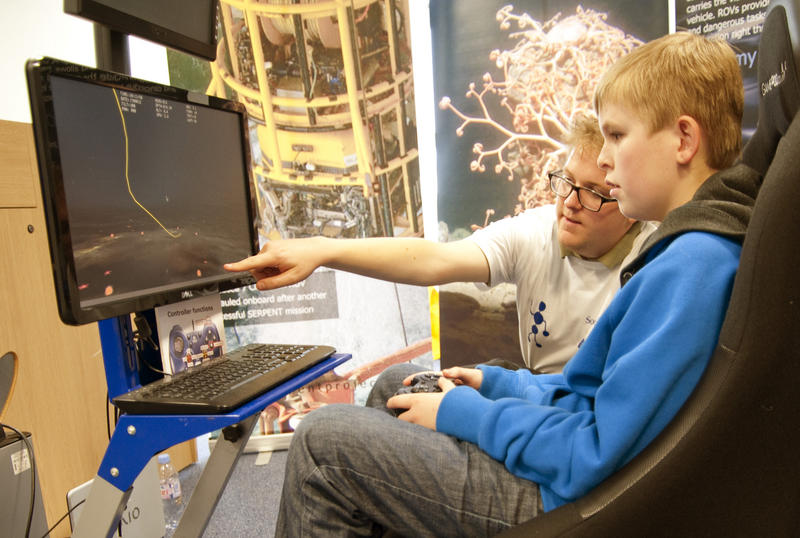 Event dates:
Saturday 23 March 2013 -

10:30

to

15:30