The Story of Autosub
Oceanology International - ExCel Centre, London
The Southampton Oceanography Centre (as the NOC was named at the time) had entered a commercialisation licensing agreement with Haliburton SubSea7, where it would build and operate variants of Autosub, named Geosub, for its own purposes.
The stand at the Oceanology International Exhibition was co-curated by the Autosub team and featured Geosub as well as a working model of the Autosub gantry used in multiple previous missions.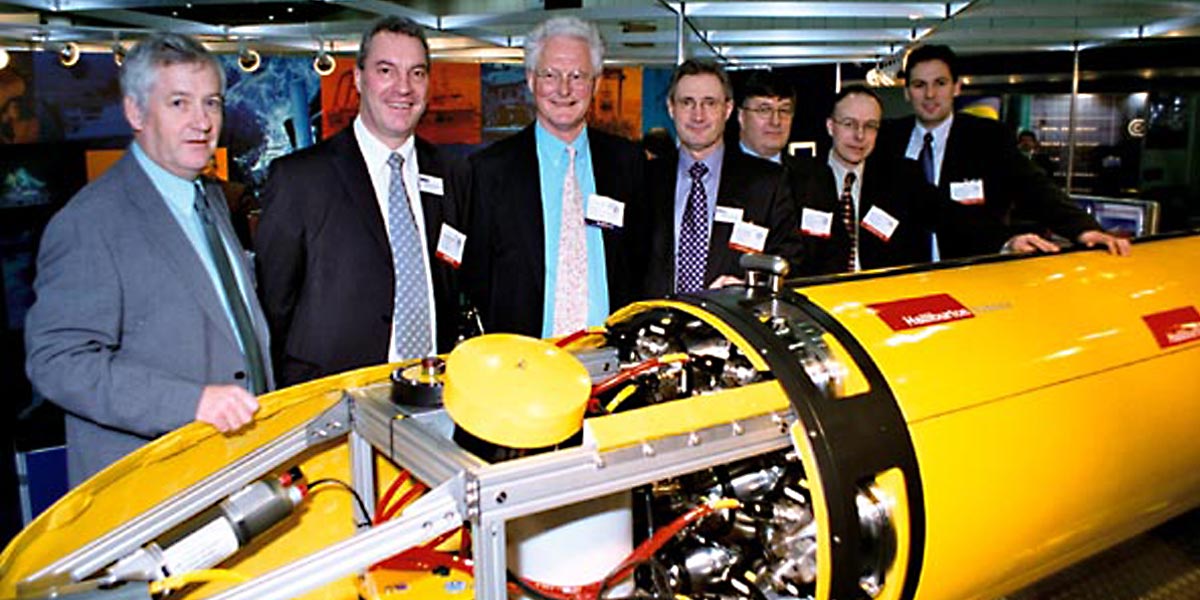 The Autosub and Haliburton SubSea7 teams at Oceanology International with the Geosub.
---