The Story of Autosub
First UK Visit to Clarion Clipperton Zone - Northern Equatorial Pacific
This cruise was the first UK science expedition to the Clarion Clipperton Zone (CCZ) in the northern equatorial Pacific, an area of interest for deep-sea mining for polymetallic nodules. In particular, the cruise visited the north easternmost Area of Particular Environmental Importance (APEI).
Autosub6000 was equipped with an upgrade multibeam sonar (an EM2040) and carried out wide-area acoustic surveys (Edgetech side-scan sonar, EM2040 multibeam bathymetry and sub-bottom profiler), collected seabed photographs and made physical measurements of the water column of the APEI.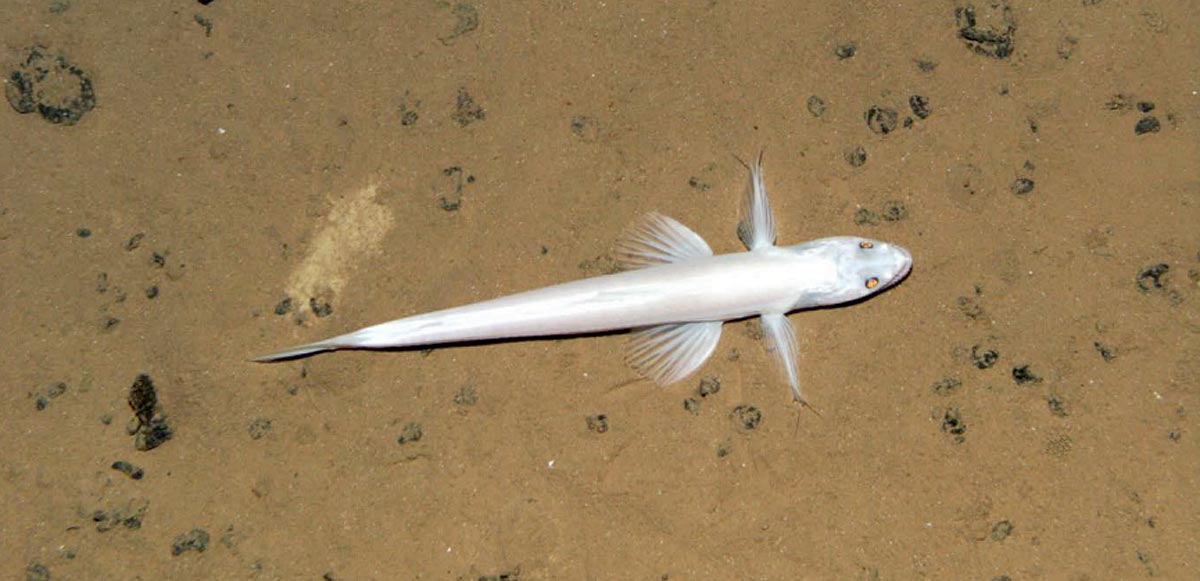 A deep-sea lizardfish Bathysaurus mollis on a seabed strewn with polymetallic nodules in the Clarion Clipperton Zone.
---