The Story of Autosub
ALR in Burtonport - Burtonport, Donegal
In February 2014, the team traveled to a wet and windy Burtonport in Donegal to prepare the ALR for deployment as part of the NERC Fastnet science programme.
The FASTNEt project aims to develop our understanding of the ocean-shelf exchange. This complex environment plays host to a critical biogeochemical flux, essential to maintaining shelf water quality and productivity. Utilising new observational techniques, the programme will build upon our existing knowledge to characterise and model the physical, biological, and chemical processes within the ocean-shelf sea margin, constructing a new paradigm of ocean-shelf sea exchange.
The development of Glider and AUVS technology is widely regarded as a means to enable monitoring strategies that are both accurate and cost effective. This project will aim to ensure that ongoing developments in NERC Shelf Sea Science (SSS) can be used effectively by those working in connection with the implementation of the MSFD within UK, namely DEFRA and JNCC.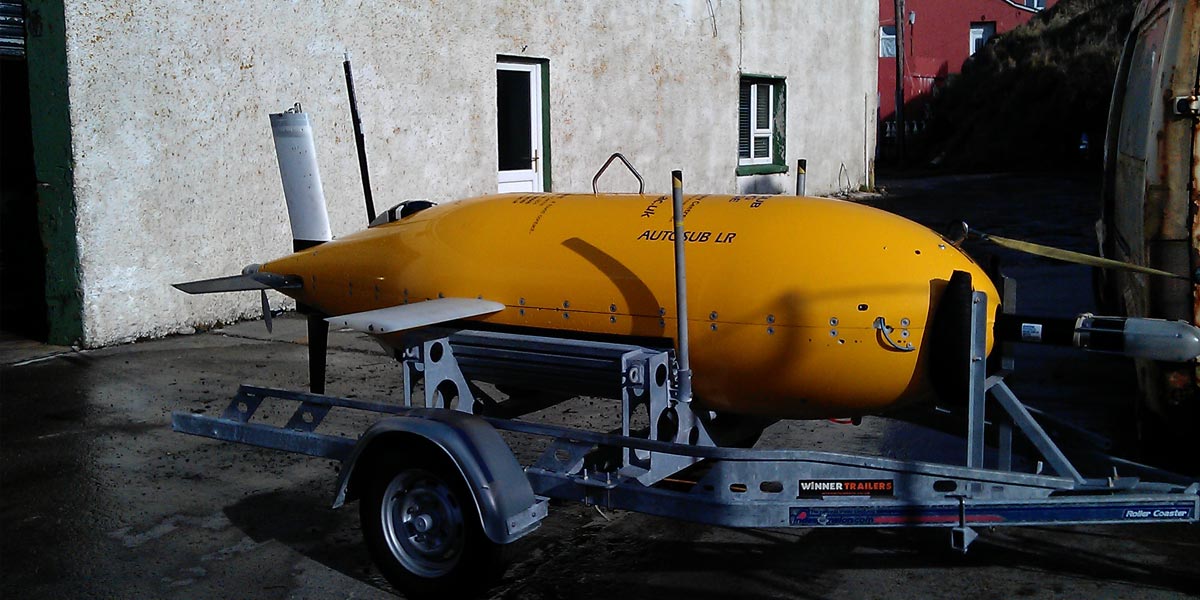 Autosub Long Range in its trailer in Burtonport.
---