Optics workshop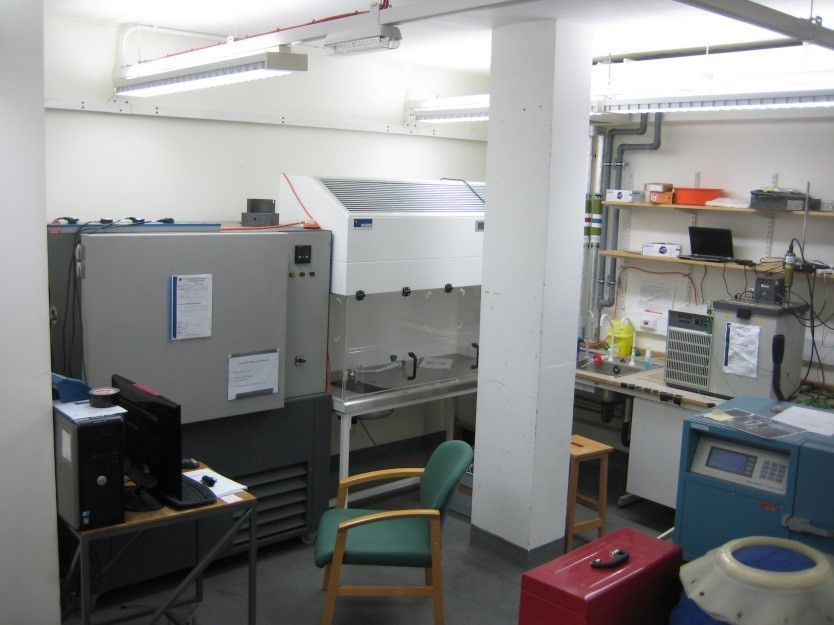 The optics workshop is a space with temperature and humidity management and no external windows. This is a requirement for a number of investigations, especially for optical studies. The workshop is currently undergoing re-purposing where a range of integration, calibration and validation work can be performed.
Key equipment includes:
Environmental chamber (0.6 × 0.6 × 0.75 m internal volume)
Wafer probe station (can accommodate 8" wafers or similar planer samples, two probes available for applying test waveforms to samples)
High accuracy and stability (± 2 mK) plain water calibration bath
Sink with reverse osmosis supply
In the future the optics workshop will include more space for testing the integration of various sensors, short-mid term storage for equipment required for regularly deployment, workstations for performing minor electronics work and greater calibration potential (temperature, salinity and dissolved oxygen).
Sensors workshop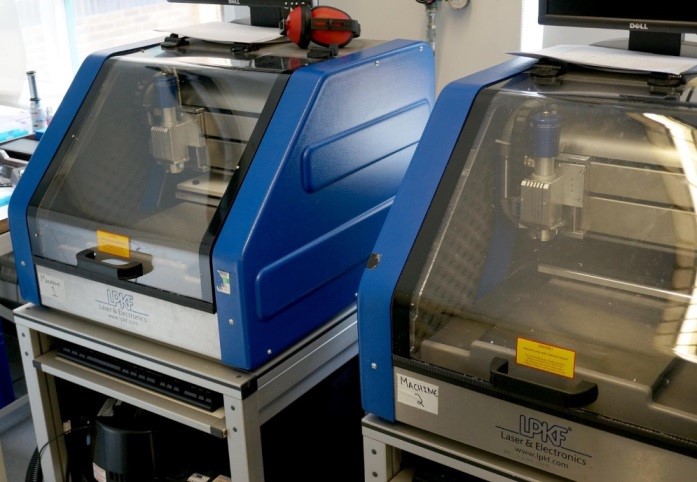 The sensors workshop is the main facility where the microfluidic chips are cut, assembled and tested and prepared for ocean deployments. The workshop includes milling machines for cutting the chips, a darkroom for setting up and assembling the optics for the chip detection systems and soldering stations for the chip assembly. In addition, sensor housings are also assembled in the workshop with the option of oil filled housings if required.
The main three types of sensors assembled in the sensors workshop are nitrate, phosphate and pH sensors. All three sensors use the same chip footprint but with different microfluidic configurations.
Key equipment includes:
LPKF ProtoMat S100 micro-milling machines
Quality control Zeta 20 3D optical profiler
Optical alignment equipment from ThorLabs
Soldering stations for chip assembly
Several of our workshop spaces are specialised for the building of autonomous and robotic vehicles, which can then be tested in our specialised on-site testing facilities. These facilities are available for use by partners of the Marine Robotics Innovation Centre. Hire to external members of the marine science community can also be negotiated on a case-by-case basis:
Glider workshop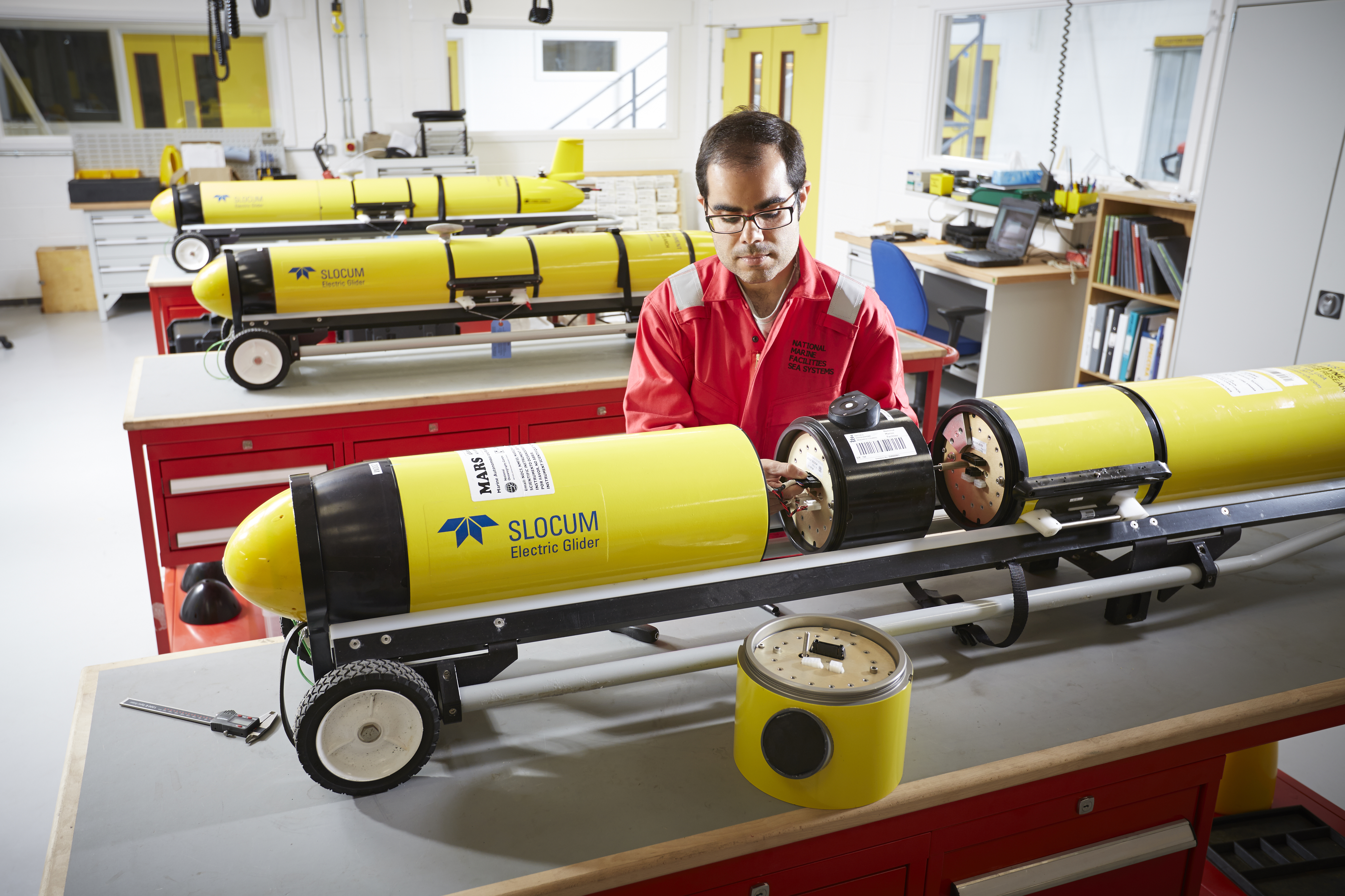 Work benches for four gliders
Half tonne overhead gantry
Celling mounted power
Cupboards/lockable storage
Large vehicle workshop
10 tonne overhead gantry
Roller doors to dockside access
3D prototyping
Laser cutting
Hangar workshop