Microplastics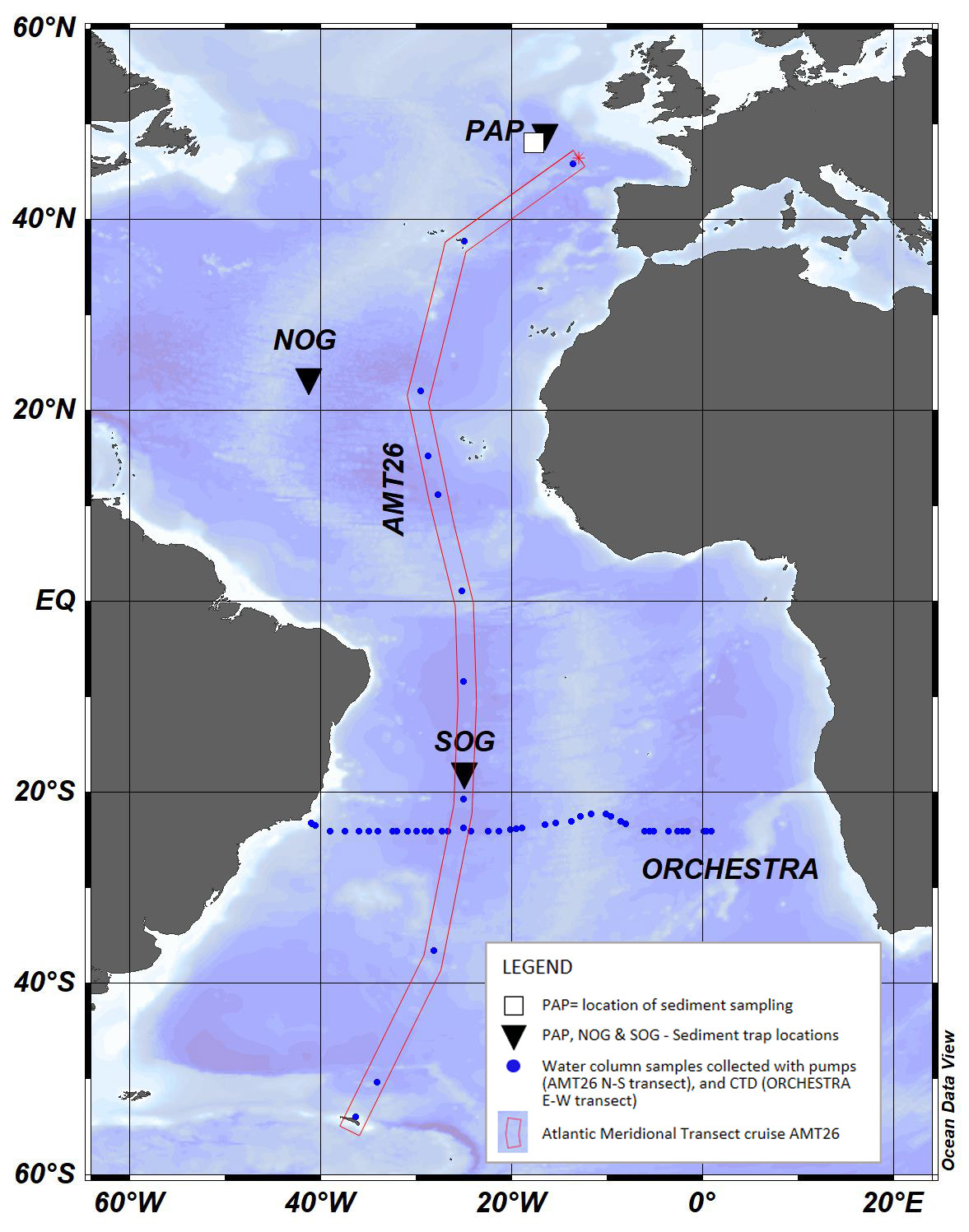 Mission Statement
To understand the extent and implications of microplastic pollution on the health of marine ecosystems.
Overview
The risk posed by plastics to the marine environment and the human population depends on both the level of exposure to these contaminants and the harm they cause at these exposure levels. Our group carries out cutting-edge research to assess the distribution and transport of plastics to and within the ocean to better understand plastic fate and ecosystem exposure. This is an essential component if we are to understand the effects of plastic contamination on ecosystem health and how this is likely to change in the future. 
This research includes:
Assessing inputs of plastics to the oceans from land via rivers and estuaries
Downward flow of plastic particles into the deep sea
Quantifying the transport of plastics, as well as their accumulation in the deep seafloor
Identification and classification of plastic litter in biodiversity hotspots
The interactions and ingestion of plastics by marine life
By measuring the distribution and interactions of plastics from the ocean's surface through to deep-sea sediment, and how this changes over time, we aim to better understand the impacts of plastics in marine systems. Such information can be used to assess and predict trends in plastic distribution and the likely environmental implications, informing future regulations surrounding waste management, manufacturing processes and environmental monitoring. 
---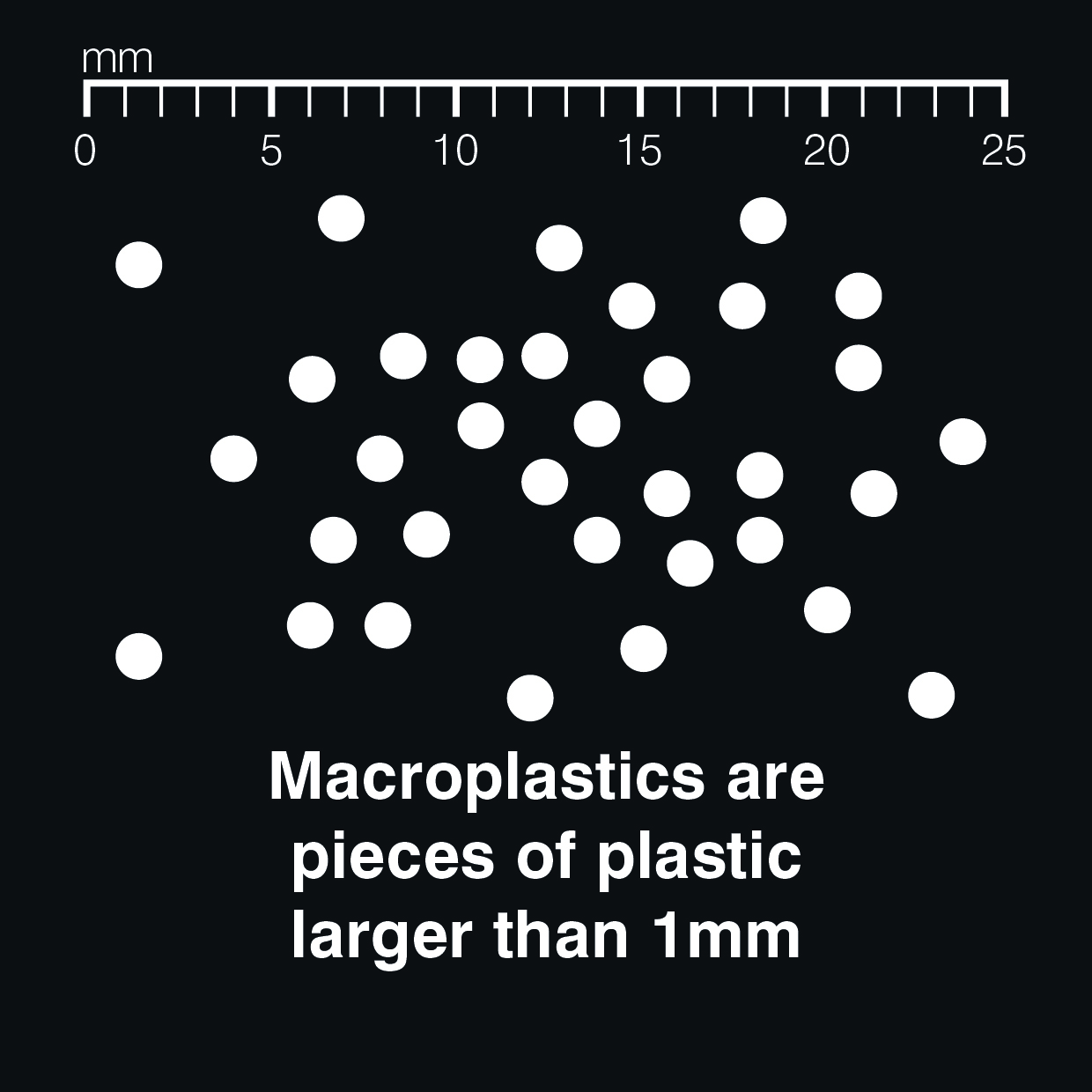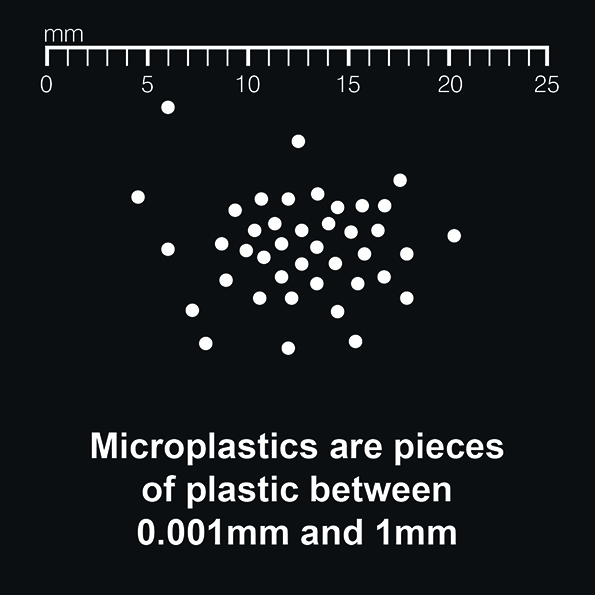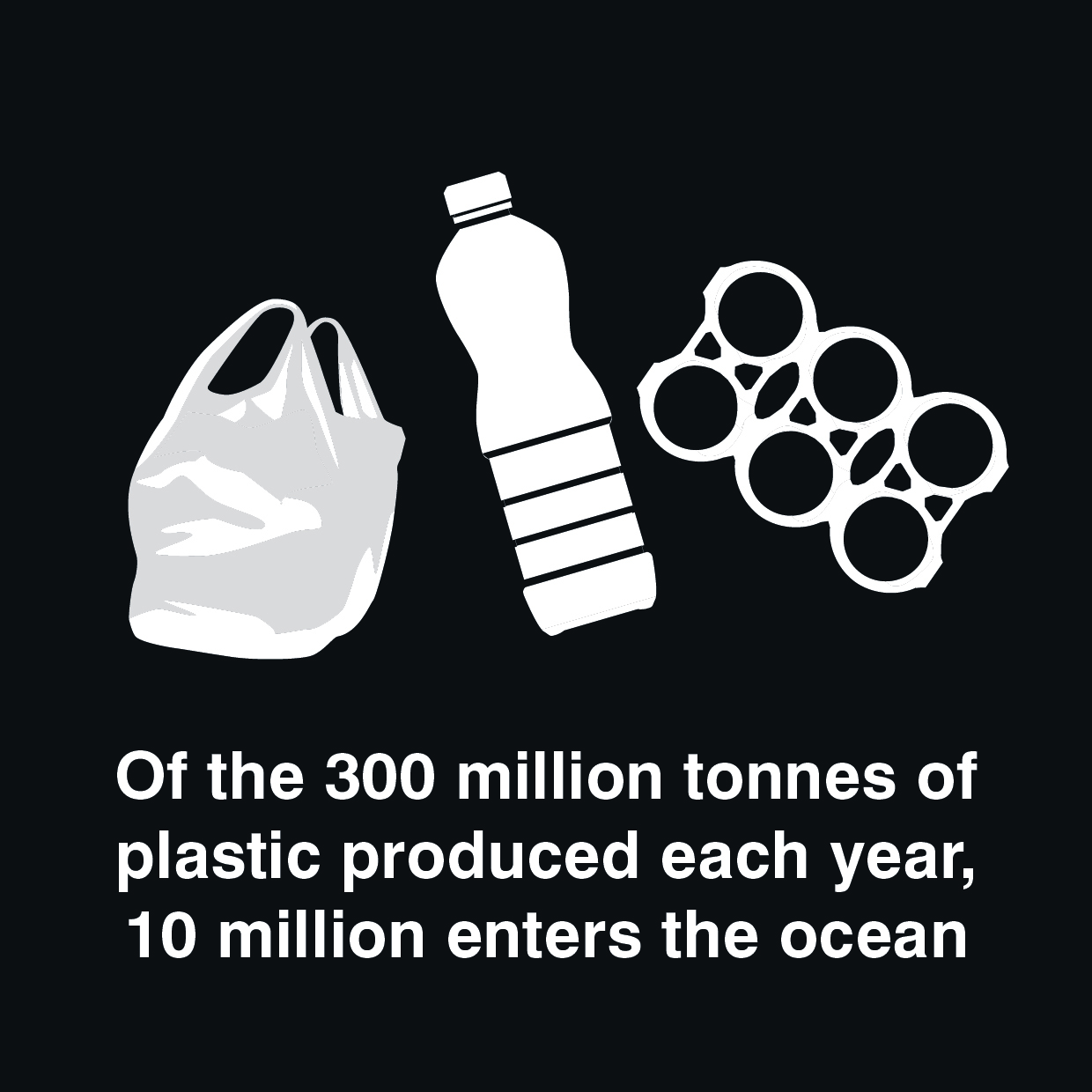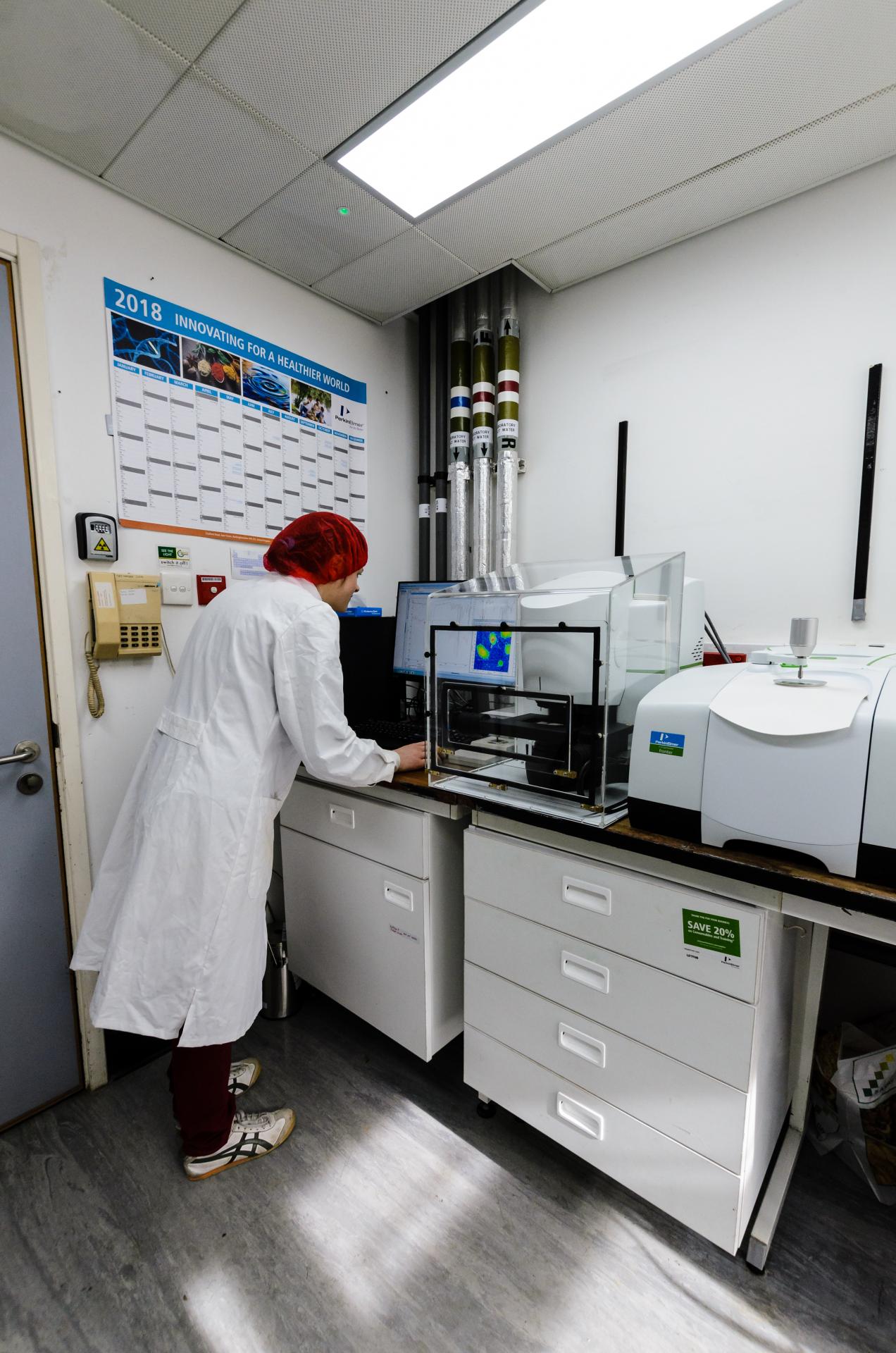 AtlantOS
Optimising and Enhancing the Integrated Atlantic Ocean Observing Systems (April 2015 – June 2019)
Visit project website: https://www.atlantos-h2020.eu/project-information/work-packages/wp3
AtlantOS is a €20M EU Horizon 2020 research and innovation project that aimed to optimise and enhance the Integrated Atlantic Ocean Observing Systems. As a part of AtlantOS (Task 3.2 OceanSITES Biogeochemistry) NOC researchers used the capabilities and facilities of the ocean observing systems (e.g. fixed-point observatories), in the Atlantic Ocean to quantify and characterise the presence, distribution and fate of microplastic pollution in the open ocean.
---
CLASS
Climate Linked Atlantic Sector Science (April 2018 to August 2023)
Visit project website: https://projects.noc.ac.uk/class
CLASS is a £22M NERC National Capability project, which includes long-term (decadal) assessment of the impacts of human-induced change on ocean conditions and important deep-sea ecosystems in the North Atlantic. Specific activities include tracking of deep-sea microplastics transport pathways using ocean current measurements and sampling, mapping of litter in submarine canyons using deep-sea robots, and ocean-scale modelling to track particulate fluxes.
---
"Developing a Global Listening Network for Turbidity Currents and Seafloor Processes"
This is a £800k NERC research project focused on developing novel technology to monitor particulate fluxes along two submarine canyons located directly offshore from some of the World's biggest rivers: Congo Canyon (West Africa) and Gaoping Canyon (Taiwan). The project includes sampling of the seafloor and water column to determine the role that powerful submarine avalanches (turbidity currents) play on dispersing or concentrating microplastics within the deep sea.
---
CODEMAP
"Complex Deep-sea Environments: Mapping habitat heterogeneity As Proxy for biodiversity" was a 1.4M EUR Starting Grant project funded by the European Research Council (Grant No 258482; April 2011 – January 2017). While focussing on the development of habitat mapping techniques for complex deep-sea environments, a large volume of seabed video data were collected, which gave us insights in the distribution of plastic litter. Submarine Canyons, in particular, act as conduits between the shallow and deep waters, and focus a lot of human garbage. 
NOC Staff working on Microplastic Research: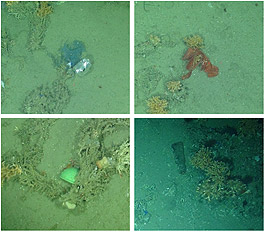 Sampling Methods
The sampling that we carry out is diverse and may include manually taking plastic samples onshore, using small coastal vessels, large ocean-going research ships and remote autonomous equipment deployed in the ocean interior. Research expeditions give us the unparalleled capability to collect samples from otherwise inaccessible places in the open ocean.
We use various types of equipment to collect samples for analysis of plastics from the different parts of the ocean and on different time scales, for example:
Stand alone in situ pumps (SAPs) instantaneously capture plastic particles from the water column by filtering large volumes of seawater (> 1000 L) through a fine mesh. This sampling method produces depth profiles of plastics throughout the water column.
Sediment traps are similar to rain gauges and collect marine particles including plastics that sink from the ocean surface to depth. These devices are moored in the abyss (3000 m) for approximately one year to collect sinking particles in a continuous manner. They allow us to measure directly temporal changes (days to years) in magnitude and characteristics of plastics that sink to the deep ocean.
Sediment cores are cylindrical tubes that are pushed into the seafloor to collect the sediment, preserving its layered structure. By examining the different layers of the core, we can assess the accumulation of plastics in the ocean floor, understand the processes that resulted in their accumulation, and assess the efficiency of their burial. We prefer to use sampling tools that preserve the seawater-seabed interface, which also allows us to collect bottom-dwelling organisms to assess any interactions with plastics.
Video footage provides data on the abundance and spatial variation in large plastic litter at the seafloor.
Surface trawls utilise fine nets that can be used to collect small surface organisms such as zooplankton, for the analysis of ingested plastics.
---
Analytical Methods
Plastics are made of different polymer types and we use advanced tools to detect, identify and characterise them in terms of their composition, size and shape. Our 'microplastics analyser' is a state-of-the-art Fourier Transform Infrared (FTIR) Imaging system which couples the capabilities of a traditional microscope with that of infrared spectrometer. In essence it produces both visible and chemical image of particles, from which their individual plastic types can be distinguished and the dimensions measured. Our FTIR can detect and identify plastic particles as small as three microns in diameter.
Maximenko, Nikolai; Corradi, Paolo; Law, Kara Lavender; Van Sebille, Erik; Garaba, Shungudzemwoyo P.; Lampitt, Richard Stephen; Galgani, Francois; Martinez-Vicente, Victor; Goddijn-Murphy, Lonneke; Veiga, Joana Mira; Thompson, Richard C.; Maes, Christophe; Moller, Delwyn; Löscher, Carolin Regina; Addamo, Anna Maria; Lamson, Megan R.; Centurioni, Luca R.; Posth, Nicole R.; Lumpkin, Rick; Vinci, Matteo; Martins, Ana Maria; Pieper, Catharina Diogo; Isobe, Atsuhiko; Hanke, Georg; Edwards, Margo; Chubarenko, Irina P.; Rodriguez, Ernesto; Aliani, Stefano; Arias, Manuel; Asner, Gregory P.; Brosich, Alberto; Carlton, James T.; Chao, Yi; Cook, Anna-Marie; Cundy, Andrew B.; Galloway, Tamara S.; Giorgetti, Alessandra; Goni, Gustavo Jorge; Guichoux, Yann; Haram, Linsey E.; Hardesty, Britta Denise; Holdsworth, Neil; Lebreton, Laurent; Leslie, Heather A.; Macadam-Somer, Ilan; Mace, Thomas; Manuel, Mark; Marsh, Robert; Martinez, Elodie; Mayor, Daniel J.; Le Moigne, Morgan; Molina Jack, Maria Eugenia; Mowlem, Matt Charles; Obbard, Rachel W.; Pabortsava, Katsiaryna; Robberson, Bill; Rotaru, Amelia-Elena; Ruiz, Gregory M.; Spedicato, Maria Teresa; Thiel, Martin; Turra, Alexander; Wilcox, Chris.  2019  Toward the integrated marine debris observing system.   Frontiers in Marine Science, 6.   https://doi.org/10.3389/fmars.2019.00447 
Horton, Alice A.; Juergens, Monika D.; Lahive, Elma; van Bodegom, Peter M.; Vijver, Martina G..  2018  The influence of exposure and physiology on microplastic ingestion by the freshwater fish Rutilus rutilus (roach) in the River Thames, UK.   Environmental Pollution, 236. 188-194.  https://doi.org/10.1016/j.envpol.2018.01.044 
Horton, Alice A.; Dixon, Simon J..  2018  Microplastics: an introduction to environmental transport processes.   Wiley Interdisciplinary Reviews: Water, 5 (2), e1268. 10, pp.  https://doi.org/10.1002/wat2.1268 
Horton, Alice A.; Lahive, Elma; Svendsen, Claus; Williams, Richard J.; Read, Daniel S.; Spurgeon, David J..  2015  presence and abundance of microplastics in the Thames River Basin, UK.   [Poster] In: SETAC Europe 25th Annual Meeting, Barcelona, 3-7 May 2015. Wallingford, UK, NERC/Centre for Ecology & Hydrology.    (Unpublished) 
Horton, Alice A.; Vijver, Martina G.; Lahive, Elma; Spurgeon, David J.; Svendsen, Claus; Heutink, Roel; van Bodegom, Peter M.; Baas, Jan.  2018  Acute toxicity of organic pesticides to Daphnia magna is unchanged by co-exposure to polystyrene microplastics.   Ecotoxicology and Environmental Safety, 166. 26-34.  https://doi.org/10.1016/j.ecoenv.2018.09.052 
Lahive, Elma; Walton, Alexander; Horton, Alice A.; Spurgeon, David J.; Svendsen, Claus.  2019  Microplastic particles reduce reproduction in the terrestrial worm Enchytraeus crypticus in a soil exposure.   Environmental Pollution, 255 (2), 113174. 7, pp.  https://doi.org/10.1016/j.envpol.2019.113174 
Windsor, Fredric M.; Durrance, Isabelle; Horton, Alice A.; Thompson, Richard C; Tyler, Charles R.; Ormerod, Steve J..  2019  A catchment‐scale perspective of plastic pollution.   Global Change Biology, 25 (4). 1207-1221.  https://doi.org/10.1111/gcb.14572
Turner, Simon; Horton, Alice A.; Rose, Neil L.; Hall, Charlotte.  2019  A temporal sediment record of microplastics in an urban lake, London, UK.   Journal of Paleolimnology, 61 (4). 449-462.  https://doi.org/10.1007/s10933-019-00071-7
Horton, Alice A.; Palacio-Cortes, Angela M.; Lahive, Elma; Newbold, Lindsay; Pereira, M. Gloria; Disner, Rodrigo G.; Navarro-Silva, Mario A.; Grassi, Marco Tadeu; Spurgeon, David J..  2016  Ingestion of microplastics by the chironomid Chironomus sancticaroli and effects on the microbiome in the psence of PBDEs.   [Poster] In: SETAC Europe 26th Annual Meeting, Nantes, France, 22-26 May 2016.     (Unpublished) 
Horton, Alice A.; Newbold, Lindsay K.; Palacio-Cortés, Angela M.; Spurgeon, David J.; Pereira, M. Glória; Carter, Heather; Gweon, Hyun S.; Vijver, Martina G.; van Bodegom, Peter M.; Navarro da Silva, Mario Antonio; Lahive, Elma.  2020  Accumulation of polybrominated diphenyl ethers and microbiome response in the great pond snail Lymnaea stagnalis with exposure to nylon (polyamide) microplastics.   Ecotoxicology and Environmental Safety, 188, 109882. 11, pp.  https://doi.org/10.1016/j.ecoenv.2019.109882   
Horton, Alice A.; Walton, Alexander; Spurgeon, David J.; Lahive, Elma; Svendsen, Claus.  2017  Microplastics in freshwater and terrestrial environments: evaluating the current understanding to identify the knowledge gaps and future research priorities.   Science of the Total Environment, 586. 127-141.  https://doi.org/10.1016/j.scitotenv.2017.01.190 
Horton, Alice A.; Svendsen, Claus; Williams, Richard J.; Spurgeon, David J.; Lahive, Elma.  2017  Large microplastic particles in sediments of tributaries of the River Thames, UK – abundance, sources and methods for effective quantification.   Marine Pollution Bulletin, 114 (1). 218-226.  https://doi.org/10.1016/j.marpolbul.2016.09.004 
Kane, Ian A.; Clare, Michael A.. 2019 Dispersion, accumulation, and the ultimate fate of microplastics in deep-marine environments: a review and future directions. Frontiers in Earth Science, 7. https://doi.org/10.3389/feart.2019.00080
Professor Richard Lampitt talks about the microplastics research
Microplastics research at the NOC
Plastic in cold water corals