The Story of Autosub
The First Mission - Southampton Empress Dock and Portland Harbour
In June 1996, Autosub 1 ventured out of the lab for the first time and into Empress Dock at the NOC in Southampton to undergo an exhaustive series of tests which included testing all technological systems and on-surface manoeuvres.
Following this it set sail in Portland Harbour where it completed a 3.6 km mission, supported by the catamaran Top Cat, which included surfacing positions and GPS fixes.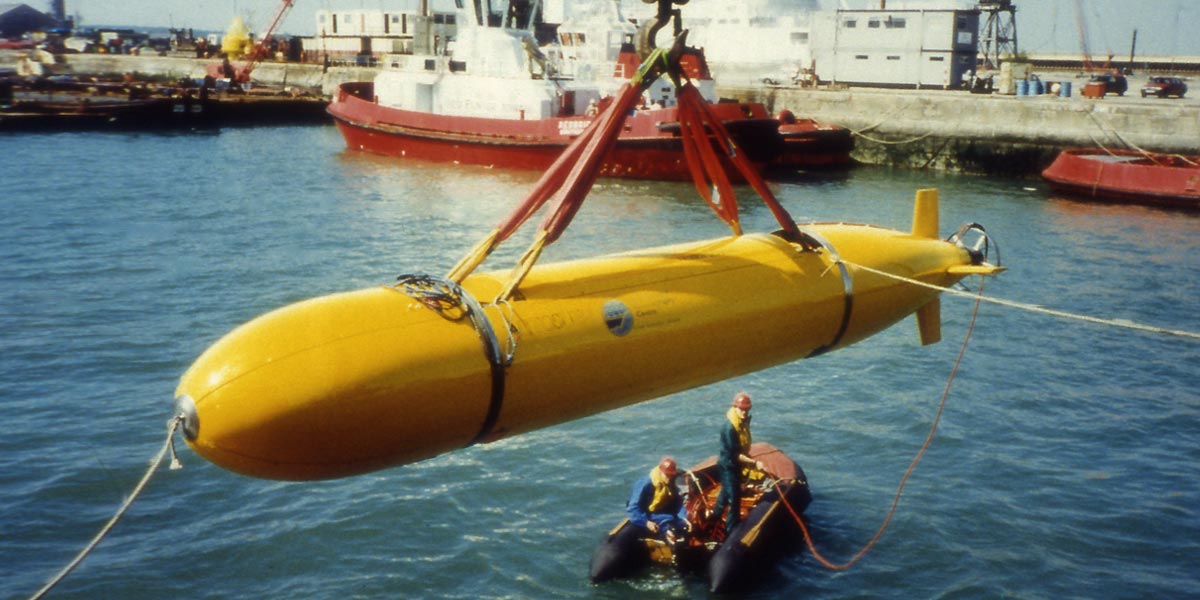 Autosub 1 is lowered carefully into Empress Dock.
---