The Story of Autosub
Autosub Long Range - Atlantic Ocean
The Autosub Long Range AUV (or ALR) was a new type of AUV with a depth rating of 6000 m.
Although a third the weight of the Autosub 3 and the Autosub6000 AUVs, it is able to travel greater than ten times the distance and can be deployed for months at a time.
NERC Core Strategic "Autosub and Sensors" technology programme was treated as the first deepwater trials of ALR, and onboard the RRS Discovery the vehicle was launched over the side of the vessel by crane as it did not have a dedicated gantry.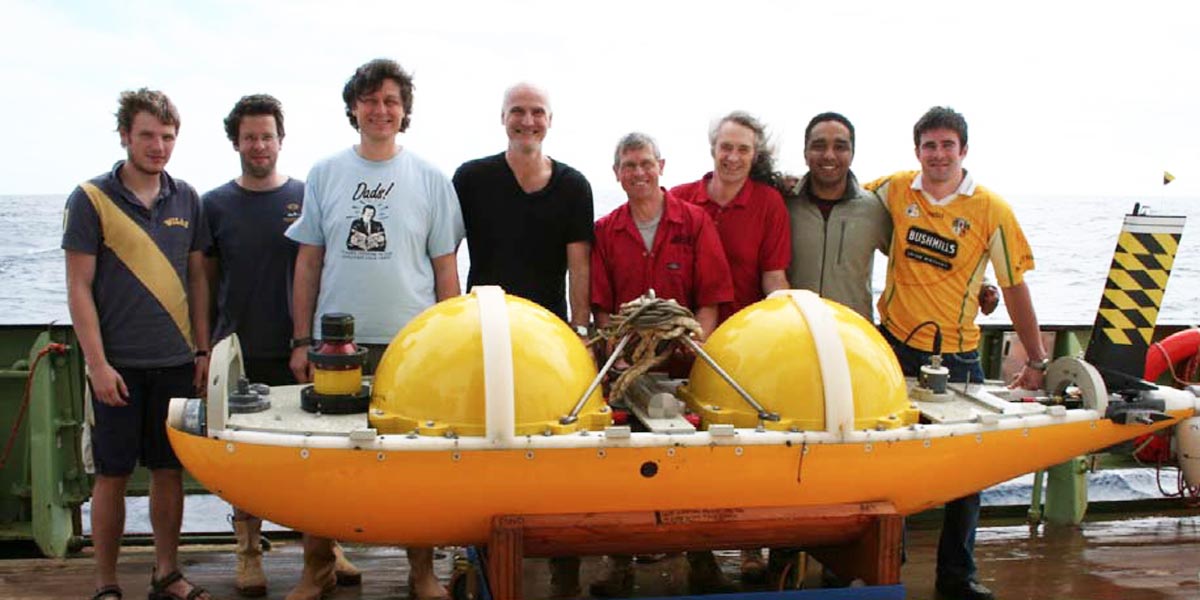 The team behind the Autosub Long Range (ALR) vehicle.
---