The National Oceanography Centre (NOC) and the West of England P&I Club (West P&I) are proud to introduce Adeola Dahunsi and Selasi Yao Avornyo as the two students selected for the second year of our collaborative international bursary programme.
Today Adeola and Selasi Yao have joined their first sea-going research expedition, led by scientists from the NOC and Scottish Association for Marine Science (SAMS), to get hands-on experience of working and living on an oceanographic research ship.
Dr Samia Burridge, Head of Philanthropy, said, "It's so exciting to be able to provide this sea-going experience thanks to the bursary programme with West P&I. Adeola and Selasi Yao were selected for it because of their research interests, which fit with the expedition objectives, plus the commitment and talent they demonstrated during the bursary programme's first year which had to be run completely online."
The West P&I Seagoing Science Bursary provides financial support to enable students and early career researchers in the field of marine science or oceanography, or those from developing countries who are keen to become involved in the field of marine science or oceanography, to gain practical experience of ship borne science.
Adeola and Selasi Yao are now part of the science team on board the RRS James Cook which will be departing shortly on the three-week expedition to the North Atlantic Subpolar Gyre to measure ocean changes and how they affect the UK's weather systems.
Dr Ben Moat, Chief Scientist on the OSNAP expedition, said, "Selasi Yao and Adeola will be supported by myself and all those on board to not only carry out their research but thoroughly enjoy their experience as part of the closeknit crew. Education, and equipping the next generation of young scientists, is a key area of NOC's work delivered in partnership with companies and philanthropic individuals through our Ocean Alliance. We all want funding to go where it will be most impactful."
The research expedition aims to better understand ocean circulation through continuous observations of the North Atlantic Subpolar Gyre. The data will answer questions relating to the global carbon cycle – the process by which carbon is exchanged between its four main reservoirs; the atmosphere, the biosphere (vegetation, soil etc), oceans and sediments such as the Earth's crust. It will also look at the impact these changes will have on the marine ecosystem, such as changes to fish stocks as well as the health of protected marine areas west of the UK. To find out more as the expedition progresses follow all our social channels.
Tony Paulson, Corporate Director of West P&I, commented, "We are proud to sponsor the Seagoing Science Bursary, giving young people from developing countries with a passion for the oceans an opportunity to build their data gathering and analytical skills. Joining seagoing expeditions on the world-class research vessels operated by the National Oceanography Centre will be an invaluable experience for the bursary winners and hopefully inspire them to forge successful careers in this field."
---
To join the NOC's Ocean Alliance and support our commitment to education visit our Giving pages. Together we can educate a diverse world of future scientists to ensure the ocean regains and maintains its health.
If you'd like more information about the bursary with West P&I visit the Seagoing Bursary hub.
---
Meet the students
Adeola Dahunsi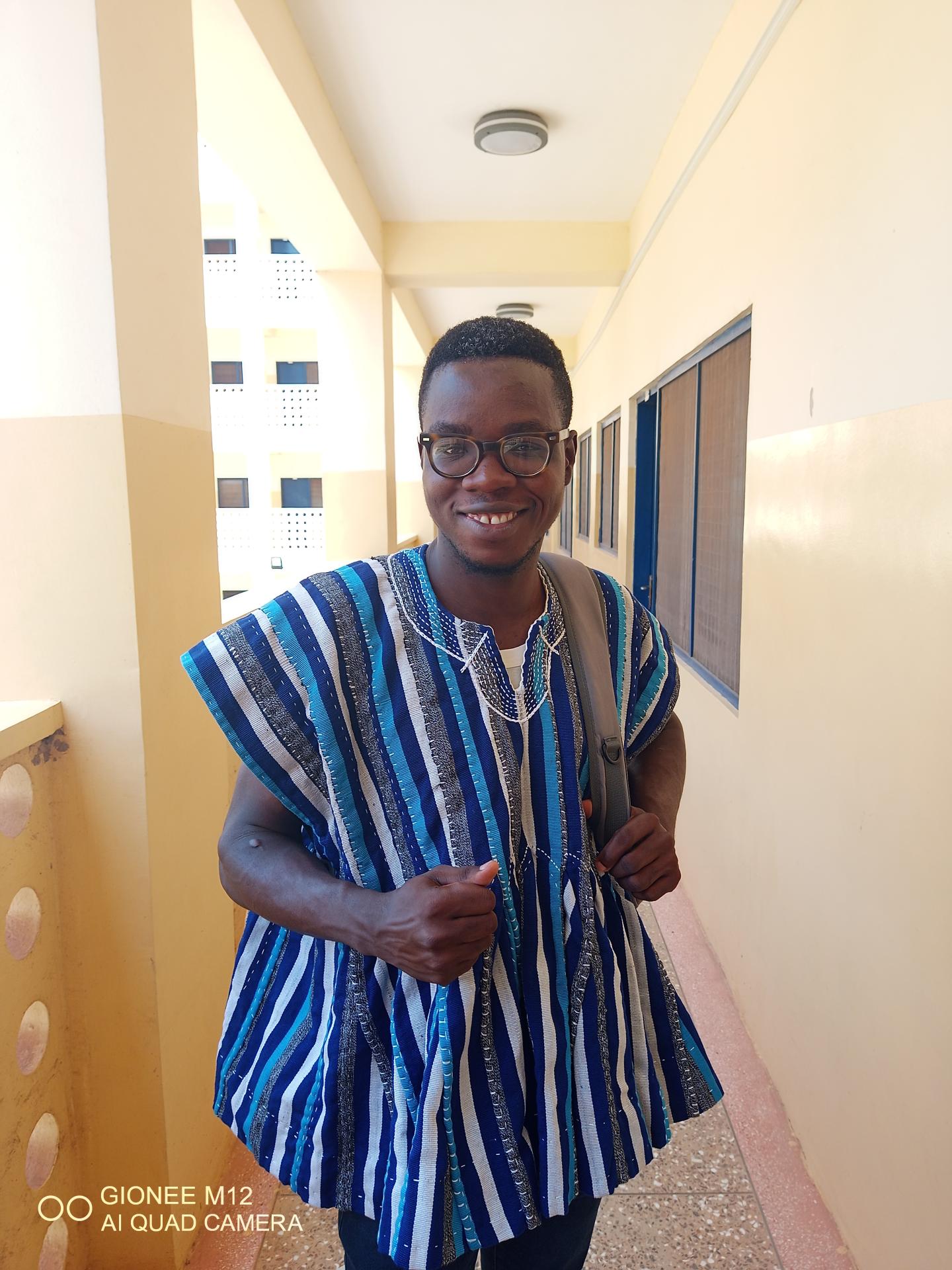 Where do you study?

I am currently a PhD student at the University of Abomey-Calavi in Benin Republic.
 

What do you study?

My PhD study is in Physical Oceanography and Applications with a special focus on marine and coastal hydrodynamics. I am working on modelling the influence of climate change on ocean waves and sediment transport.
 

What does the ocean mean to you?

The Ocean, the component that covers the highest percentage of the surface of the planet Earth, is known to be a major driver of various phenomena in other spheres such as the atmosphere and land. This important role makes the ocean a regulatory agent which I believe must be monitored closely as changes in its properties can have far-reaching effects as seen in the issue of climate change due to global warming.

As an ocean scientist and climate enthusiast, the ocean is not only my laboratory/study area, it is the part of the Earth I believe can either make or mar the sustenance of humans and other living components of the planet. This claim is made based on the number of coastal dwellers and economies depending on both living and non-living ocean resources.
 

What are you most looking forward to?

Firstly, I am very excited about this opportunity because it will be my first travel out of Africa. It is also my first physical experience on a research vessel though I had the opportunity to take a virtual tour of the RSS James Cook and RSS Discovery during the mentorship stage of the bursary. I am looking forward to getting my hands on the ocean data measurement and sample collection equipment I have only heard of and actually learning how to use them. This will be an opportunity to meet experienced scientists who have done ocean data collection and I am hoping to get as many data collection and preprocessing skills that will aid me in my future fieldwork. The preboarding activities themselves have been full of learning for me and I am sure they will all come in handy during my planning for future cruises and personal fieldwork.

Another high expectation of mine is the possibility of meeting my mentor Dr Wei Xiaoyan who has been very supportive during the mentorship phase and collaborating for my PhD study. The other networks I hope to make during this shipboard experience I am optimistic will have lasting effects on my career and future collaborations.
Selasi Yao Avornyo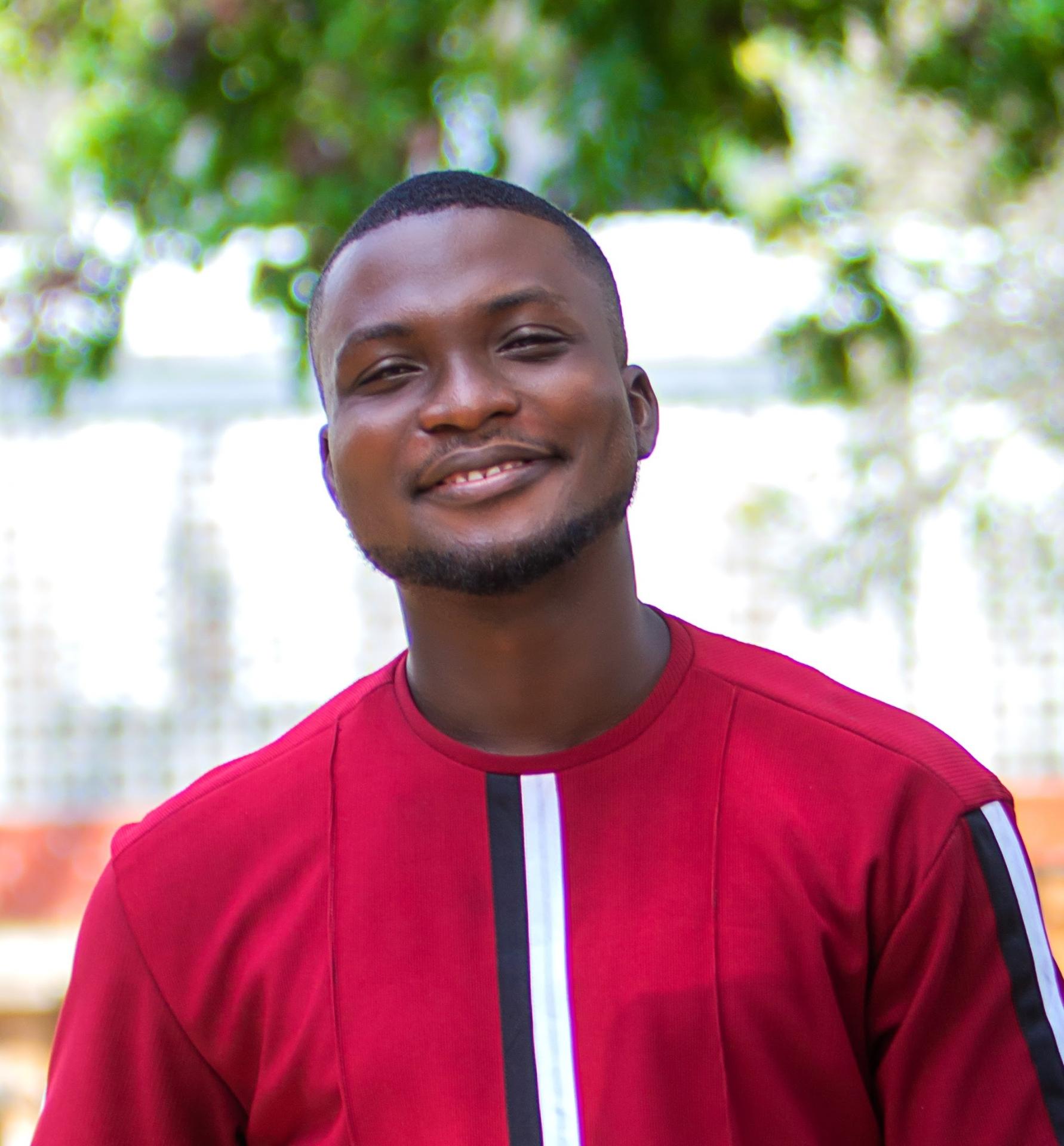 Where do you study?

University of Ghana.
 

What do you study?

Marine Science.
 

What does the ocean mean to you?

The ocean is an essential component of the Earth's make-up, offering a myriad of services that has driven world economies and sustained life. Its functioning and benefits have, however, been marred mostly by century-old natural and human-induced drivers. This necessitates the need to understand the sea while ensuring its sustainable use.
 

What are you most looking forward to?

I look forward to being opened to a broader spectrum of marine-related research areas as a young researcher through hands-on experiences which I believe would give me a better understanding of the impacts on the ocean environment and its dynamism. The bursary presents an opportunity to learn and apply modern ways of research through advanced technology to contribute to quality research in my home country (Ghana) and the sub-region. Additionally, I look forward to having academic discourse with colleagues and experts whom I believe have in-depth understanding and practical experience with oceanographic data acquisition and analyses. Hopefully, it sets a benchmark and builds relationships for networking and future collaborations.
---