The Story of Autosub
Epic Antarctic Adventures - Weddell Sea, Antarctic
From January to February 2018, the Autosub Long-Range (ALR), 'Boaty McBoatface' was deployed in the southern Weddell Sea during RV Polarstern cruise PS111 as part of the Filchner Ice Shelf System (FISS) Project – a collaboration involving leading UK research institutions.
'Boaty' spent a total of 51 hours under the Antarctic ice, travelling 108 km over the duration of the deployment. The vehicle reached water depths of 944 m, and spent 20 hours exploring beneath a section of the ice shelf that was 550 m thick.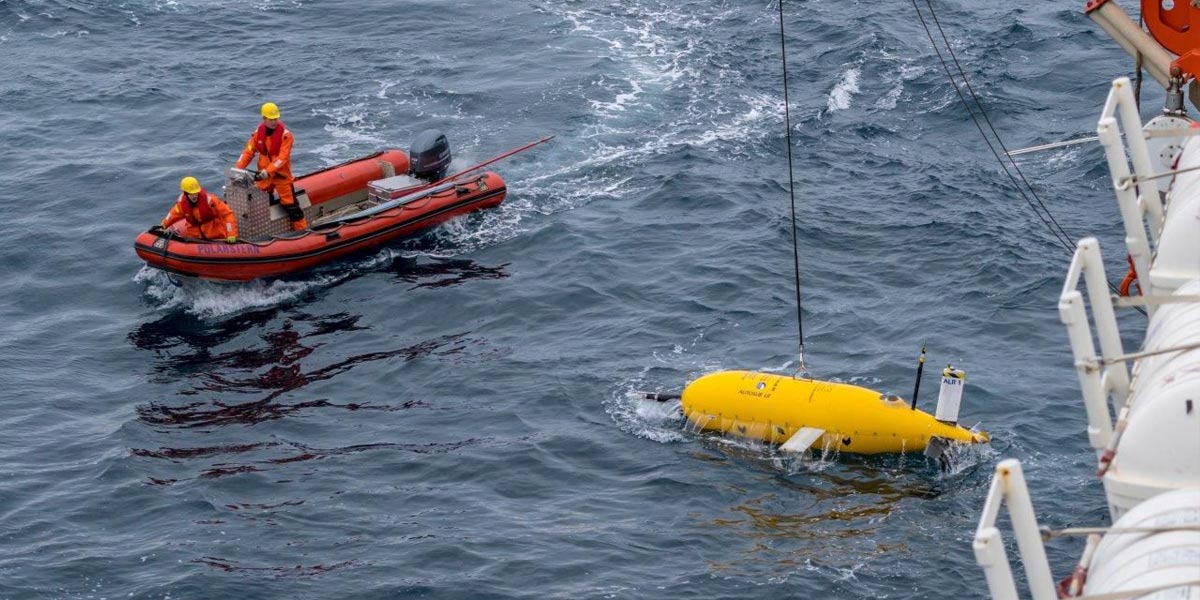 Boaty McBoatface is launched from the RV Polarstern.
---