The Story of Autosub
American Adventure - Fort Lauderdale, Florida
Dr Stanley Dunn and his group at Florida Atlantic University, Boca Raton, obtained funding from the US Office of Naval Research to take Autosub to Florida for a series of missions between the Florida Current and the Florida coast.
This unintentionally became the first unaccompanied Autosub mission as Autosub 1 was able to make faster progress below the Florida Current than the support boat, the Lady-Go Driver. The team decided to head straight to the mission end waypoint and wait for the Autosub to surface. It was a nervous wait as the team observed Hammerhead Sharks in the water, but thankfully Autosub arrived unharmed!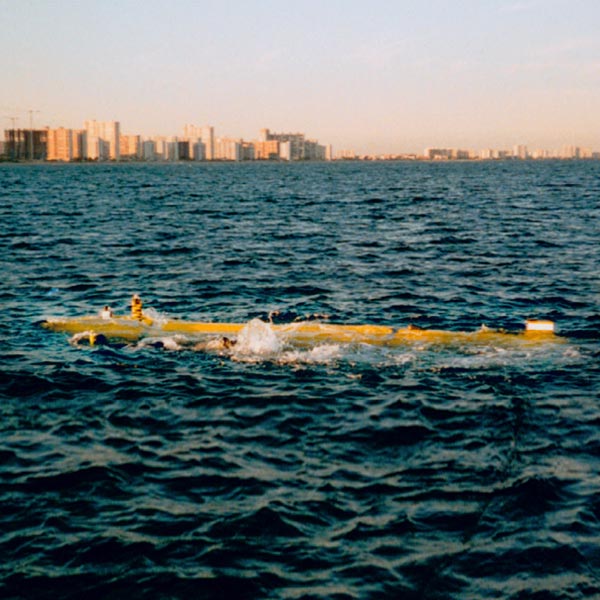 Autosub 1 in action at Ft. Lauderdale.
---