The NOC will be participating in a massive free public interactive science showcase in Edinburgh in November. UnEarthed, which is being organised by the Natural Environment Research Council, will give families and adults the opportunity to explore the tools used to make science happen, and see the extraordinary work of UK scientists.
We will bring to the show our work looking at deep sea ocean minerals. Could these mineral rich rocks hold the key to finding new reserves of vital resources? Visitors will be able to see and touch these deep-sea rocks, learn about the robots helping to investigate them, and about the impact deep sea mining might have on the local ecosystems.
An interactive activity will look at what minerals are present in the deep-ocean floor, and what everyday products they are used in. Visitors will learn how vital these elements are to our everyday lives – but could you live without them?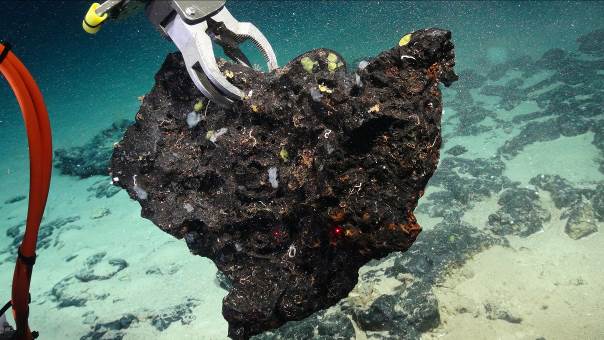 Event dates:
Friday 17 November 2017 - 09:00

to

Sunday 19 November 2017 - 17:30