Scientists and engineers from the National Oceanography Centre are bringing ocean robots and plankton poo games to this year's Bluedot Festival, situated at the Jodrell Bank Observatory, Cheshire.
From the 19–21 July we'll be presenting the the latest technology and recent discoveries made using ocean robots deployed around the world. Learn how heat, wind and tides drive ocean circulation and how plankton poo may hold the key to controlling climate change.
Dr Matthew Palmer, an expert in using ocean robots as a novel measurement platform, is speaking at the Star Pavilion 14:00–14:45 on Sunday 21 July.
If you are attending the festival please come and find us in the Science Fields at 'Family Encounters' – just look out for our inflatable model of Autosub Long Range (aka 'BoatyMcBoatface'). You can search for both our exhibition and Matthew's talk in the Schedule section of the Bluedot App, just search 'Oceanography'.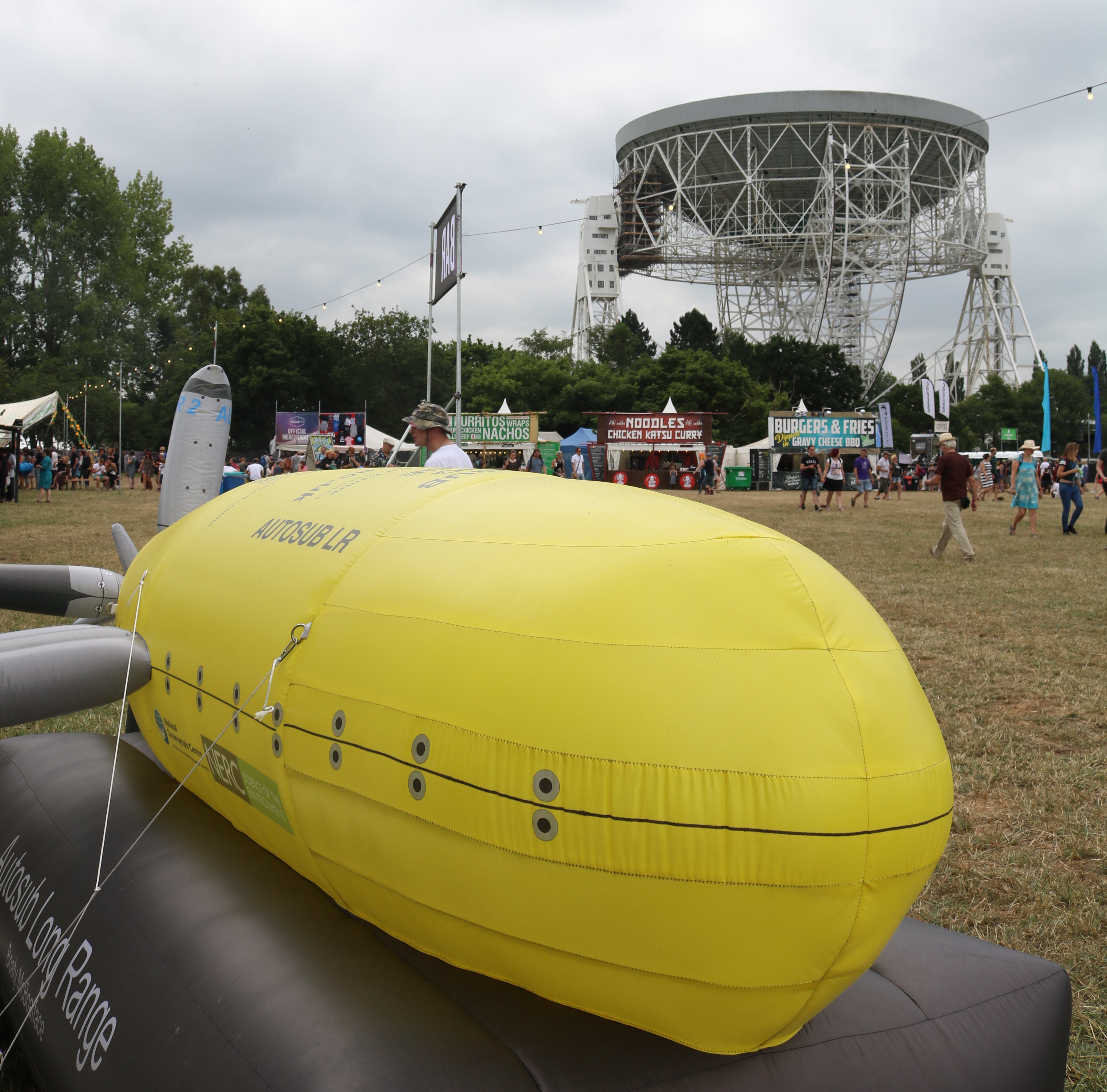 Event dates:
Friday 19 July 2019 - 12:00

to

Sunday 21 July 2019 - 12:00