The Marine Environmental Data and Information Network (MEDIN) has published a new business plan for 2019–2024.
MEDIN's vision is that all UK marine data is findable, accessible, interoperable and re-usable (FAIR), to increase the understanding of our marine environment and support the sustainable development of the blue economy.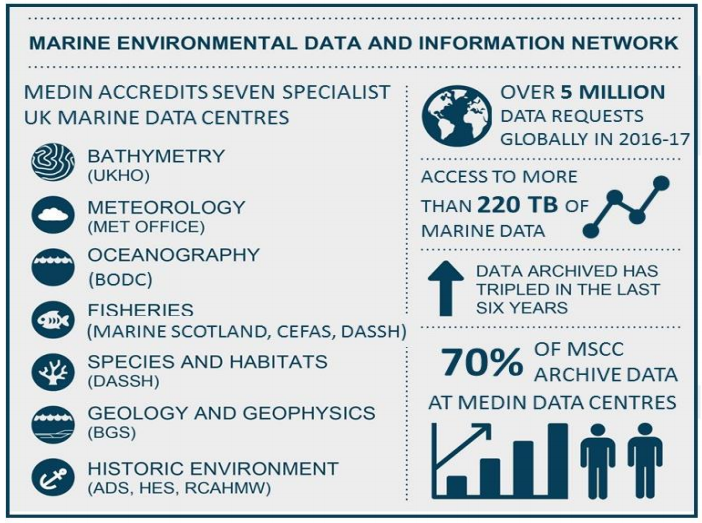 MEDIN is a collaborative and open partnership, established in April 2008 to improve the management of and access to the UK's valuable marine data and information resources. The five-year business shows MEDIN's vision, mission and strategic goals to increase the efficiency of gathering marine data, support better decisions and add value to UK marine data by maximising interoperability and enabling the UK to contribute to, and benefit from global best practices in this domain.
MEDIN reports to the UK Marine Science Co-ordination Committee (MSCC), is hosted by the National Oceanography Centre and is supported and funded by a group of 15 public and private organisations. MEDIN is the hub for UK marine data, providing an online one-stop-shop portal to access over 14,000 marine datasets owned or managed by over 600 organisations. The network co-ordinates seven specialist Data Archive Centres and over 55 partner organisations who have pledged to practise good data management and comply with MEDIN metadata standards with their marine data.
For more information see www.medin.org.uk and to inquire about sponsorship and partnership with MEDIN, please email enquiries@medin.org.uk.