The head of the National Oceanography Centre, Professor Ed Hill, will be one of the keynote speakers at the eighth international EurOCEAN 2014 conference, which will be setting a sea and ocean research agenda for Europe.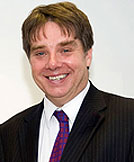 The two and a half day event will be attended by marine researchers, stakeholders and marine science organisations and will identify future research priorities in support of blue growth, health and wellbeing and the sustainable management of coastal seas and oceans.
Delegates will also be finalising the Rome Declaration, which is designed to set high-level strategic directions for ocean science and research in Europe. The drafting group for this influential Declaration was chaired by Ed Hill – the NOC representative on the European Marine Board – and will reiterate the importance of marine research on the policy agenda.
EurOCEAN 2014 is the eighth event of its kind and follows on from the successful Ostend conference in 2010.